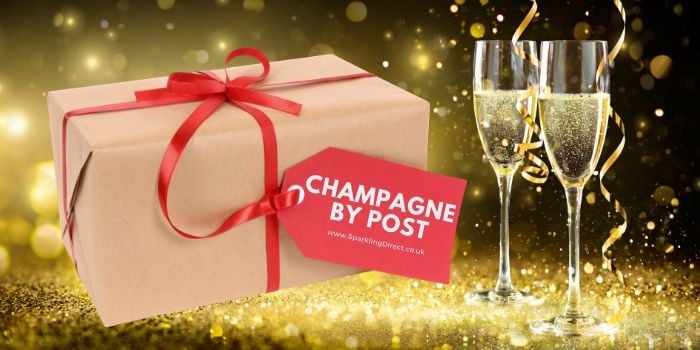 Can I send a bottle of Champagne in the mail?
Sending Champagne by post is what we do and is what Sparkling Direct have been doing throughout the UK since 2002. As an Internet retailer, we ship all our Champagne by post, well, in fact, we use a courier, but you get the point.
Our service is designed to be quick and easy for you – simply browse the website, make your choice of gift, make the purchase and choose your delivery date and address. All our prices include the cost of postage, and all the Champagnes are sent out on a next day basis.
Top 5 Champagne Gifts by Post UK
We know you can't go wrong when sending a surprise bottle of Champagne to friends and loved ones. The biggest problem is being spoilt for choice, listed below are our top picks from our Champagne best sellers list.
---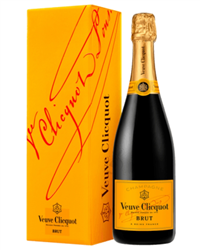 Veuve Clicquot Champagne Gift Box
The ideal gift box to choose when sending congratulations are in order, no matter the occasion, or the reason for celebration, one of these truly delicious Veuve Clicquot Champagne Gift Boxes is the perfect present to send. Arriving in a beautifully bright yellow box and containing a single bottle of exquisite champagne within, this gift box is certain to bring a smile to the face of anyone that receives it. Delivered to the address of your choice by any specified date, this remarkable box of champagne will tickle the taste buds of every single person lucky enough to enjoy it.
---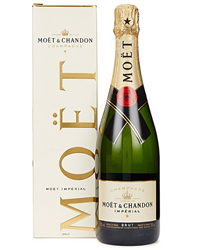 Moet Champagne Gift Box
A uniquely delicious way to present a special gift to a special someone; every single sip of the Moet Chandon Imperial Champagne contained within this Moet Champagne Gift Box will be absolutely certain to offer complete satisfaction to anyone, and everyone, enjoying it. Supplied in its own Moet carded box and presented with a personalised gift card filled out by the sender, this truly incredible gift box makes the perfect gift for any occasion from a wedding to a simple congratulations for a job well done at work. Sending something special to someone you care for has never been easier than this.
---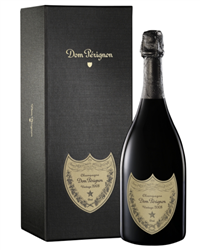 Dom Perignon Champagne Gift Box
A truly luxurious gift box that includes a bottle of one of the most well-known champagne's in the world, this incredibly elegant Dom Perignon Champagne Gift Box makes the perfect present for anyone that deserves a special congratulations of any kind. Delivered in its own sleek, black Dom Perignon branded box and filled with a bottle of the current vintage aged from 2009, from top to bottom this amazing gift box offers an amazingly delicious gift nearly anyone can enjoy. Simply add a personalised message for complete customisation and this remarkable gift will be on its way to that special someone right away.
---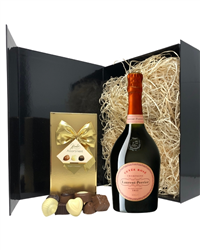 Laurent Perrier Rose Champagne & Chocolates
A unique way to send your beloved a "rose" and some delectable chocolates to enjoy; every bit of this incredible Laurent Perrier Rose Champagne & Belgian Chocolate Gift Box is meant to fully satisfy anyone lucky enough to receive it. A wonderful present that is carefully packed within a simple yet stylish wooden gift box; this amazing gift set contains a single bottle of Laurent Perrier Rose Champagne as well as a ballotin of 250g, or approximately 20, assorted Belgian chocolates. Complete with an enclosed plastic, printed gift card that can be personalised by you, this remarkable gift box boasts nothing but wonderful flavour, no matter which portion of this set you're currently enjoying.

---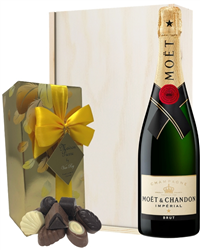 Moet & Chandon Champagne & Chocolates
A tasty gift box that is sure to satisfy any recipient lucky enough to receive it; this Moet & Chandon Champagne & Belgian Chocolate Gift Box boasts an array of delicious flavours that no one could pass up. Complete with a single 75cl bottle of Moet & Chandon Imperial Champagne as well as a box of 250g of delectable Belgian chocolate, this gift box features a truly classy and elegant look and an incredible taste that no other combination of flavours can hope to match. Presented in a truly lovely box and securely packed for delivery to any recipient desired, this gift box can also include a personalised message along with it that comes printed on a plastic card and enclosed with the gift.

---
How do you ship a bottle of champagne?
For our Champagne to be sent in the post, we only use industry-specific packaging, which has been designed to keep the bottle safe while in transit and has been rigorously tested by all parties concerned.
You can choose which type of gift box you wish your Champagne to arrive in, whether it's the standard Champagne branded cardboard box, a wooden gift box with the sliding lid or the luxury wooden gift box with the silk lining. The standard wooden gift box is the most popular and therefore the one we mainly use to send our Champagne by post.
How do you give Champagne as a gift?
Our Champagne gifts are personalised by the sender when they add their personalised gift message. This is printed out and put into a small envelope, which then gets inserted into the gift before being packaged and popped in the post.
As we mainly send out Champagne and wine gifts, no paperwork regarding the purchase is enclosed with the bottle if you don't add a gift message the recipient won't know who sent their lovely gift at all. If you are making the purchase for yourself or on behalf of your business and need a receipt, then you can simply print one off yourself from the ordering administration area while you are logged in to your account.
Can Champagne be delivered?
It is important to remember that over the years we have sent out 100's of thousands of Champagne gifts by post and class ourselves as experts, don't get me wrong, we still look at ways to make the service better and in that way are permanently evolving however it is harder than you think to ensure that the gift arrives in pristine condition and we wouldn't advise simply buying a bottle of the shelf and taking it along to the post office – it will most likely arrive broken!!
Is Champagne a Good Birthday Gift?
Champagne is more than just a good birthday gift, it's an excellent gift for someone who loves bubbly. A bottle of fizz is always a great way to celebrate and will always be appreciated by your friends and family.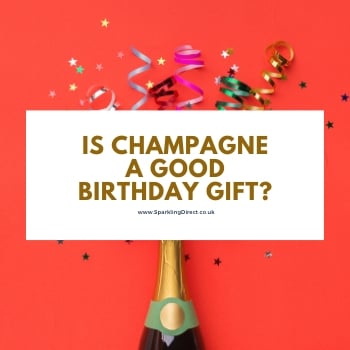 What is a good Champagne to give as a gift?
Whether you're looking to say Happy Birthday, Congratulations or Thank You, we have the most beautiful gift sets. Here are our top picks when choosing the best Champagne to give as a gift.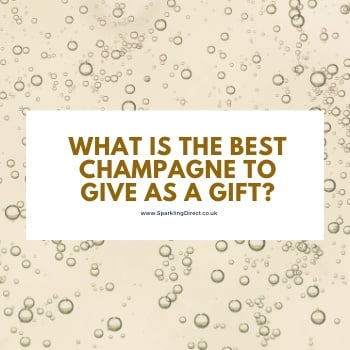 Champagne Birthday Gifts by Post
If you're looking for the perfect Champagne birthday gift, look no further. Send a Bottle of Moet Champagne to Say Happy Birthday & Celebrate an 18th, 21st, 30th, 40th or 50th in style.