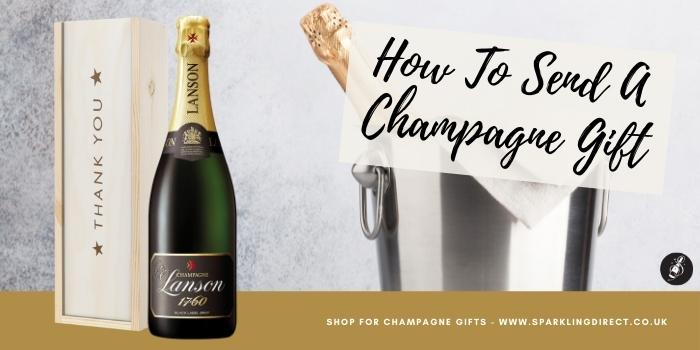 Sending a Champagne gift can be quite a task. When you're trying to send a bottle across the UK, it's never easy. So how do you send a Champagne gift by post?
At Sparkling Direct, we've made it easy to send a bottle of Champagne to any location across the UK. Whether a bottle of Moet & Chandon, Bollinger or Veuve Clicquot, you can send a Champagne gift with just a few clicks. So why not take a look at our Champagnes and send one today?
---
Champagne Birthday Gift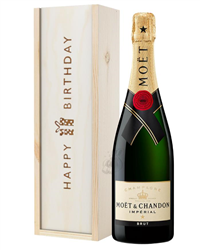 Sending heartfelt birthday wishes to someone you love has never been easier, or more elegant, than this. From the high-quality and sleek wooden gift box it comes in to the single bottle of Moet & Chandon Imperial Brut Champagne held within it, there is truly no other gift box available that will make an impression quite like this one whether the birthday celebrations are classy or casual in overall style. Easy to customise with a personal message from you if desired and boasting a simple yet chic appearance, from end to end this Moet & Chandon Champagne Birthday Gift Box features the words 'Happy Birthday' on top to assure the reason for its delivery is clear from the moment it arrives.
---
Champagne Thank You Gift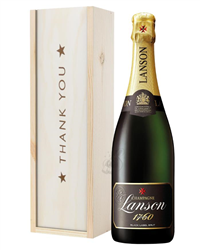 Complete with a single bottle of truly tasty Lanson Black Label Brut Champagne within it as well as a chic and sophisticated appearance from the outside in; not only does this gift set come in a high-quality wooden box for protection during delivery, it also features a remarkably stunning design all throughout it as well. A great way to show how thankful you are to anyone from your sibling to a boss or co-worker that deserves something special for a job well done, this Lanson Champagne Thank You Gift Box is the perfect present to have delivered to anyone that you choose. A stunning blend of Pinot Noir, Chardonnay and Pinot Meunier grape varieties, no other gift box can match the flavour they'll receive within this one.
---
Champagne Congratulations Gift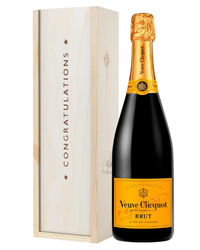 Sending someone you care for sincere congratulations on an important event in their lives has never been easier, or chicer, than this. Presented in a sleek, fashionable wooden box that features the word 'Congratulations' written boldly across the top; this Veuve Clicquot Champagne Congratulations Gift Box is designed to be delivered to a wide variety of occasions from a wedding, to a retirement, to any celebration in between. Containing a single bottle of Veuve Chicquot Yellow Label NV Champagne within it, this gift box offers a full and crisp flavour that is one of the most well-known blends around the globe.
---
Champagne Gift Box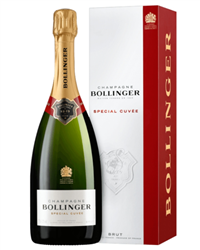 A classy, sophisticated way to truly impress anyone you choose to send it to. From the simple yet eye catching gift box it comes in to the incredibly exquisite single bottle of Bollinger Special Cuvee Champagne placed within it, this amazing Bollinger Champagne Gift Box offers everything you're looking for in a bottle of bubbly. Boasting a unique, palate refreshing taste and fruity, spicy, nut-like flavour; from beginning to end this truly exclusive bottle of champagne will be certain to impress anyone that receives it, from your boss to your best friend and anyone in between.
---
Luxury Champagne Gift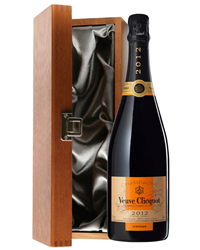 A chic and luxurious gift set that offers nothing but true elegance and sophistication from top to bottom. Containing a single bottle of Veuve Clicquot Vintage Champagne within it, this Veuve Clicquot Vintage Luxury Gift Box boasts a stunning appearance, and a full, delicious flavour that other gift boxes simply cannot match. Presented in a lovely wooden gift box that is lined with gorgeous grey silk, this gift box is meant to securely withstand delivery and makes a wonderful present to have delivered for any occasion from a retirement party to the celebration of a new life at an especially chic baby shower.
---
---
10 Best Gifts for Champagne Lovers
Champagne makes the perfect gift for all occasions. It's a sophisticated and luxurious gift that will be appreciated by anyone who receives it.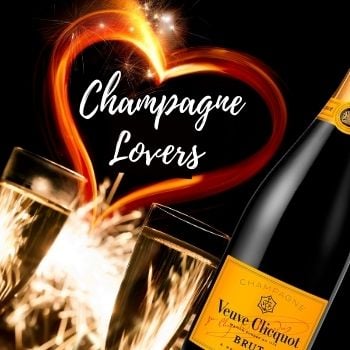 Is Veuve Clicquot Champagne A Good Gift?
Everyone knows that Veuve Clicquot is an exceptional Champagne. But when it comes to special occasions, does it make a good gift?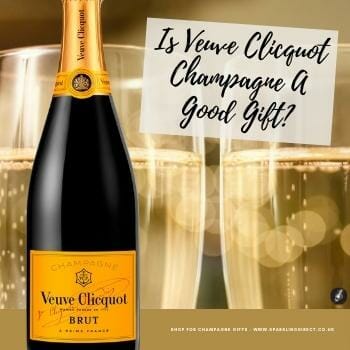 What Do You Give A Champagne Lover?
Picking the perfect Champagne gift can prove to be a task. So what do you give a Champagne lover as a gift?