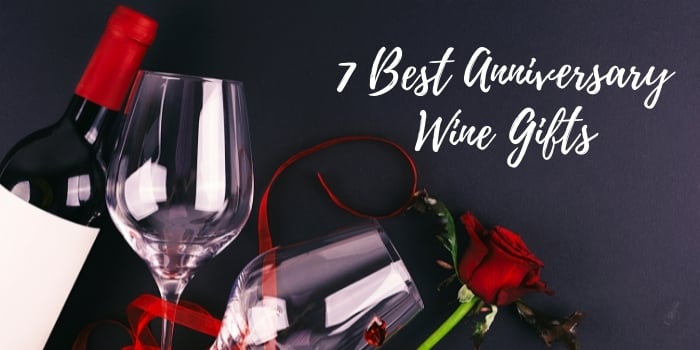 Every couple deserves a special, celebratory drink to celebrate their years together. Whether for their 1st, 20th or 50th anniversary, you want to get them a special bottle to share. But is wine a good anniversary gift, and what is a good wine to gift?
Wine makes a perfect gift for any couple, husband, wife, boyfriend or girlfriend celebrating an anniversary. Wine hampers, vintage bottles and magnums all make great gifts, whether for a significant milestone or just another year. These seven wine gifts are all thoughtful and personalised with a unique message.
---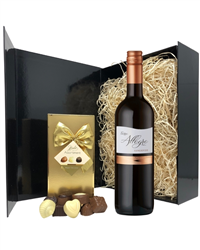 Red Wine and Chocolate Hamper
Each red wine and chocolate hamper is packed with a bottle of Allegra Sangiovese produced in the vineyards of Northern Italy. A juicy, succulent red wine with savoury cherry and plum characters with a bright ripe fruited finish alongside 125 grams of luscious Belgian chocolates that are sure to a smile on his or her face. A special treat for red wine lovers who love to indulge in the rich and sweet taste of Belgian chocolates. A unique way to show your thanks but with a personalised gift card you can turn your gratitude or love into words. The personalised message card will be carefully delivered alongside the gift hamper to charm and surprise the recipient
---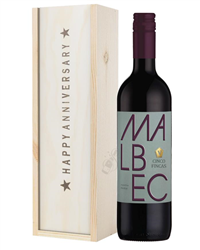 Wine Anniversary Gift
Complete with a tasty and truly wonderful single bottle of Argentinian Malbec Red Wine housed within it, this Red Wine Anniversary Gift Box offers nothing but bold and extraordinary flavours from beginning to end. Presented in a solid wooden gift box and lined with wood wool all throughout the inside; every inch of this one-of-a-kind gift set is created to provide style, class and sophistication unlike any other. Perfectly branded with the words 'Happy Anniversary' on top, this gorgeous gift box will be certain to bring an instant smile to the face of anyone it's delivered to. Assure your anniversary is as special as can be this year with one of these magnificent gift sets nearby and ready to enjoy every sip of.
---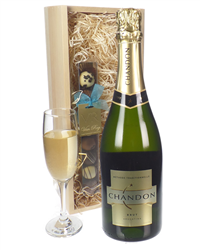 Sparkling Wine and Chocolates Gift Set in Wooden Box
Just the gift set any particularly elegant event needs to be truly complete, from front to back this Chandon Sparkling Wine and Chocolates Gift Box features total style and absolute sophistication unlike any other type of present available for delivery. Presented in a chic and sturdy wooden box and filled with wood wool to ensure secure delivery to any location required, this amazingly high-quality gift box includes a single bottle of Chandon Sparkling Brut wine as well as a 110g box of delicious truffles within it for enjoyment. Personalise this set with a message from you and send it to any birthday, anniversary, house-warming party you choose, anywhere.
---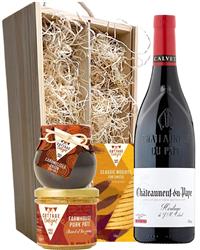 Chateauneuf Du Pape Wine Hamper
Elegantly designed for truly secure delivery to any location required, this Chateauneuf Du Pape Wine and Gourmet Food Gift Box makes an amazing gift for presenting at any occasion, any time of the year. Presented in a durable wooden gift box lined with wood wool inside; every single inch of this sleek and high-quality gift set is designed to offer nothing but bold and impressive flavours from start to finish. Complete with a single bottle of Chateauneuf Du Pape wine, a 90g jar of Cottage Delight Farmhouse Pate with Pork, a 115g jar of pickles and a 150g package of Oval Alberts Savoury Biscuits; no other gift set will satisfy the red wine lover in your life the way this one does.
---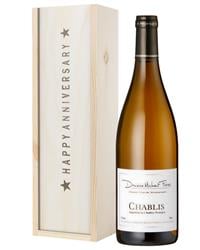 White Wine Anniversary Gift
As chic and tasty as an anniversary gift can get. When you choose to send one of these incredibly unique White Wine Anniversary Gift Boxes to that special someone, you can rest assured they'll be more than happy to enjoy every single sip right along with them. Delivered in a sturdy wooden gift box and lined with wood wool for secure delivery to any location, this truly magnificent gift set includes a single bottle of Chablis White Wine that any wine-lover will appreciate the taste of from start to finish. Elegant, sophisticated and delicious in every possible way, this gift box brings class to any anniversary celebration it's sent to, no matter how casual or swanky it may be.
---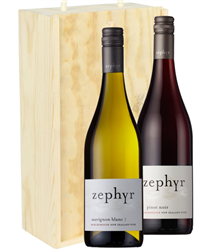 New Zealand Mixed Two Bottle Wine Gift
A wonderful gift option for any true wine lover in your life; complete with a bottle of stunning Sauvignon Blanc as well as a bottle of perfectly crafted Pinot Noir, this amazing gift set allows the recipient to enjoy the taste of both flavours in a remarkably chic and elegant way. Produced by the Glover family and sold under their incredible Zephyr wine label, both of the bottles included in this set are produced on the northern tip of New Zealand's South Island. A magnificent and versatile gift option for any occasion; this fantastic set can be sent to anyone from a friend to celebrate their engagement to a family member for Christmas or an employee as part of a staff incentive they've earned.
---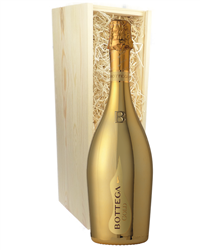 Gold Prosecco Magnum
Boasting crisp, delicious flavours that are housed within a gorgeous gold bottle, the single bottle of Bottega Gold Prosecco is sure to catch attention anywhere it's delivered. A fantastic gift to have delivered to any occasion, this truly incredible Gold Prosecco Magnum Gift Box is designed to stand out as part of any crowd of gifts whether it's at the wedding reception of your best friend or a retirement party for someone you've worked with for years. Featuring double the volume to enjoy and a sleek, shining appearance from cork to base, this bold bottle of prosecco is perfect to savor from start to finish.
---
5 Best Wine Gifts For Mum And Dad | 10 Best Father's Day Wine Gifts
---
The 10 Best Wine Gifts
Searching for the best gifts for wine lovers can be a little challenging sometimes–especially when it comes to finding something unique.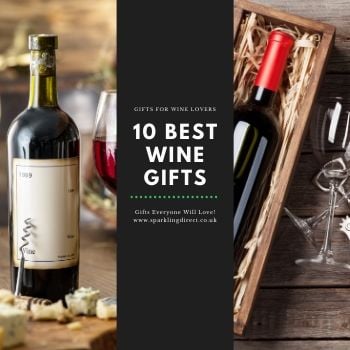 12 Boxed Wine Gifts For Any Occasion
Wine is great to send as a gift for any event. It can help celebrate birthdays, leaving parties, graduations and house warmings or show someone how much you care.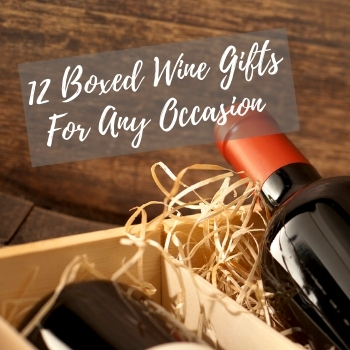 Top 12 Anniversary Champagne Gifts
From keepsake flute sets to gourmet food gift sets, we have all the best Champagne gifts perfect for making an anniversary extra special.