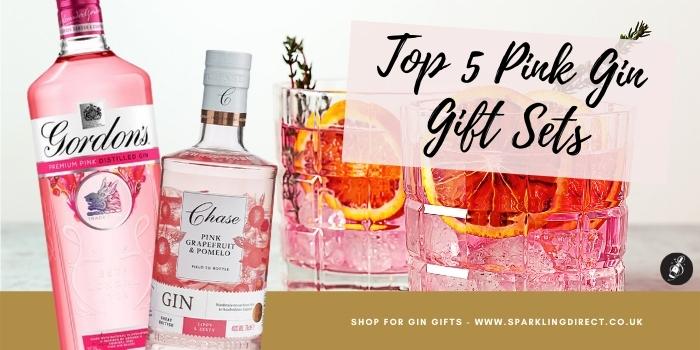 Pink Gin makes a fantastic gift for any occasion. With so many different flavours to choose from, it's impossible to pick just one. So what are some unique Pink Gin gifts?
Whilst Gordon's Pink Gin may be the most popular Pink Gin, it also makes a delicious gift to send, especially when paired with chocolates. From Pink Gin and lemonade to Pink Gin and a birthday balloon, these five gift sets are the brightest and most unique Pink Gin gifts you'll find. Take a look!
---
Pink Gin and Balloon Birthday Gift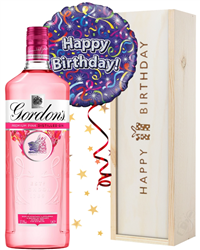 A unique and delightful pink gin gift box that is certain to make any birthday special from the moment it arrives. Containing a 70cl bottle of Gordons pink gin which has the taste of Gordons balanced with the sweetness of Raspberry, Strawberry and Redcurrant. Beautifully presented in a gorgeous wooden box and crafted with the words 'Happy Birthday' emblazoned upon the sliding lid and a delightful 18-inch happy birthday helium balloon as well. Easy to personalise with a message from you to make it clear who is sending their best birthday wishes.

---
Pink Gin Gift Set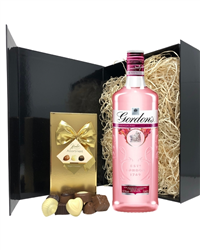 A sleek pink gin gift hamper that is designed to exude elegance at any occasion it's sent to. This remarkably luxurious Gordons Pink Gin and Chocolate Gift Set features a single bottle (70cl) of our Gordon's Pink Gin alongside 125 grams of luscious Belgian chocolates. It's the perfect pairing that makes an exceptional gift! It's presented in one of our sleek, black carded gift boxes and is protected with wood wool to ensure safe delivery and beautiful style. Complete this gift with a personalised message and have it delivered anywhere in the UK either the next day or on a selected date. So why not give someone the perfect surprise?
---
Gordons Pink Gin And Lemonade Gift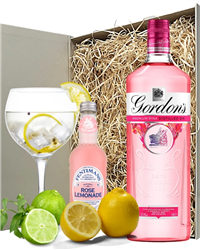 Presented in a luxurious black gift box and boasting a truly sophisticated form from the outside in; this remarkably unique and elegant gift set includes a single bottle of Gordon's Premium Pink Gin as well as a 275ml bottle of Fentimans Rose Lemonade within it. A perfectly pink present option that makes a gorgeous gift for an array of occasions from Valentine's Day to Christmas and beyond. A one-of-a-kind way to surprise that special someone with a lovely and delicious gift box that they'll be happy to savour every sip of. Simply personalize this gift set with a message from you as well if desired.
---
Chase Pink Grapefruit Gin Gift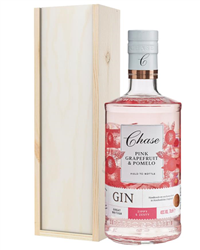 Perfect for any Gin lover, make someone smile with this delightful Chase Pink Gin gift set. Whether for a birthday, anniversary, or simply to make their day, treat someone to a single bottle of Chase Pink Grapefruit & Pomelo Gin and make them feel extra special. This crisp and refreshing Gin is presented in one of our wooden gift boxes and is protected with wood wool. This means you can send this gift anywhere in the UK safely with next day or selected date delivery and not miss out on the opportunity to treat someone in your life. Personalise this gift with a printed message and make this the perfect gift to send!
---
Chase Pink Grapefruit Gin And Chocolates Gift Set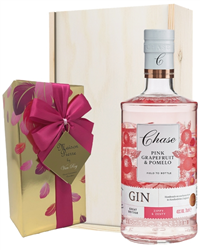 Offering a remarkably refreshing and amazingly tasty flavour through every single bite and sip provided, this chic and elegant gift box includes a single bottle of Chase Pink Grapefruit and Pomelo Gin and a 250g box of assorted Belgian chocolates to enjoy. Delivered in a sturdy wooden gift box lined with wood wool and boasting a simply stylish appearance unlike any other; this Chase Pink Grapefruit Gin and Chocolates Gift Set is the perfect addition to any occasion from a wedding reception to a backyard birthday bash and more. The perfect present for anyone that loves to sip on something sweet and flavorful, especially during the spring and summer months of the year.
---
---
10 Best Gin Gift Sets
Searching for the perfect gin to give as a present? The UK's favourite spirit makes the perfect present for the gin lover in your life. We've got luxury gin gift sets that include a selection of flavoured gin gifts to suit every kind of gin-fluencer.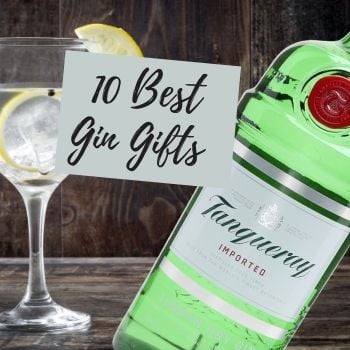 5 Best Birthday Gifts For Gin Lovers
Are you looking for a really unique birthday gift for a gin-loving friend? Look no further, our guide below lists 5 of our most popular gin presents.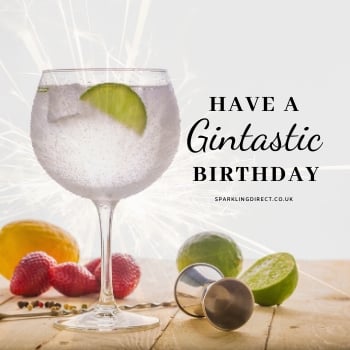 9 Best Gin Gifts For Her
Gifts for women can be hard to find. With so many choices, it's difficult to know what to get. So what do you get a female Gin-drinker?