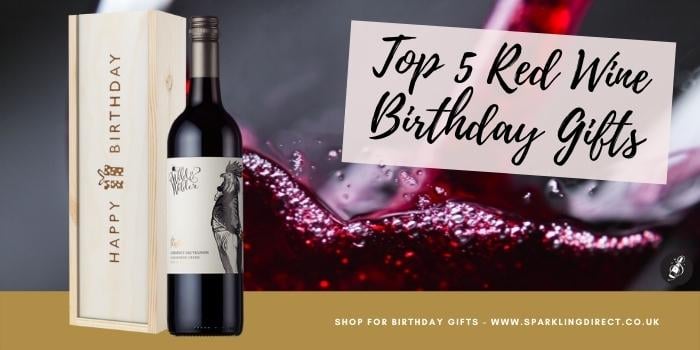 Good birthday gifts can be hard to find, especially when it comes to red wine. With so many different types and sets to choose from, knowing which one to pick is a chore. So what is a good red wine to give as a birthday gift?
A red wine hamper is the perfect birthday gift for any red wine lover. Whether with chocolates or cheese or simply on their own, these five red wines will give them the best birthday yet. Each is presented in its own gift box with a personalised message. They're the gifts every red wine lover wants to receive!
---
Red Wine and Chocolate Hamper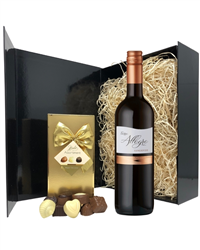 DELICIOUS WINE & CHOCOLATES HAMPER: Each red wine and chocolate hamper is packed with a bottle of Allegra Sangiovese produced in the vineyards of Northern Italy. A juicy, succulent red wine with savoury cherry and plum characters with a bright ripe fruited finish alongside 125 grams of luscious Belgian chocolates that are sure to a smile on his or her face. A special treat for red wine lovers who love to indulge in the rich and sweet taste of Belgian chocolates. A unique way to show your thanks but with a personalised gift card you can turn your gratitude or love into words. The personalised message card will be carefully delivered alongside the gift hamper to charm and surprise the recipient
---
Chateauneuf Du Pape Red Wine Birthday Gift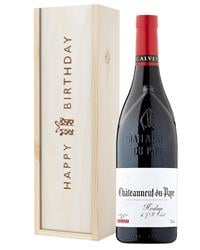 A simple and yet remarkably sophisticated gift option to send for the birthday celebration of anyone in your life; whether it's your brother, niece, friend, co-worker or boss' special day, anyone that receives it is certain to be truly grateful for receiving such an elegant present. Presented in a well-made wooden gift box and stamped with the words 'Happy Birthday' to make it clear why such a stunning box has arrived, this gift set is created to satisfy any recipient from beginning to end. Great for delivery to any birthday bash whether it's casual or classy in style, this Chateauneuf Du Pape Red Wine Birthday Gift Box is just what any party needs to be complete.
---
Merlot Red Wine and Cheese Hamper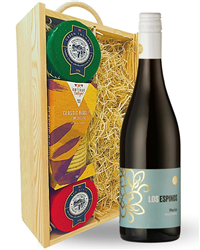 When it comes to wine and cheese, this gift really takes the biscuit. Indulge someone with this Merlot wine and cheese hamper for any occasion. Presented in a wooden gift box with wood wool lining, this hamper contains a single bottle of Los Espinos Merlot wine as well as a box of Cottage Delight Biscuits, Snowdonia Green Thunder Cheese and Snowdonia Red Devil Cheese. Green Thunder is a Cheddar Cheese with roasted garlic and herbs. Red Devil is a Red Leicester with Habanero chillies and peppers. You can add your own personal touch with a printed gift message. Plus, send this hamper anywhere in the UK with next day or selected date delivery.
---
Cabernet Sauvignon Red Wine Birthday Gift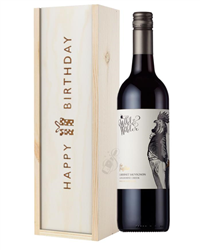 Produced in the incredible Limestone Coast region of Australia and boasting a strong and bold flavour throughout every single glass, this gift box contains a single bottle of The Pugilist Cabernet Sauvignon and provides a taste that is the true epitome of what a variety like this should be. Presented in a unique wooden gift box that features the words 'Happy Birthday', as well as the image of a gift, stamped clearly for view on top; this Limestone Coast Cabernet Sauvignon Red Wine Birthday Gift Box is just what any special celebration needs to feel truly complete. Tell your mum, your cousin, your father-in-law or even a simple acquaintance that you are happy they exist within the world.
---
Australian Shiraz Wine Hamper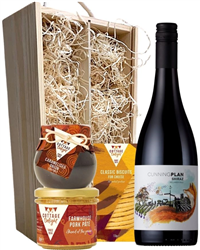 Complete with a single bottle of Australian Shiraz from the Langhorne Creek area of Australia, a 90g jar of Cottage Delight Farmhouse Pate with Pork, a 115g jar of pickles and a 150g package of Oval Alberts Savoury Biscuits; this truly one-of-a-kind gift set provides everything needed to enjoy a remarkably delicious treat unlike any other. Presented in a simple yet chic wooden gift box lined with wood wool to ensure secure delivery to any location, from front to back this Australian Shiraz Wine & Gourmet Food Gift Box boasts unmatchable style and flavour from beginning to end. Just personalize this set with a message from you and feel confident sending it for any occasion from Christmas to Valentine's Day and more.
---
---
7 Best Birthday Gift Ideas For Sister
Unsure what to get your sister for her birthday? From Champagne to Scotch, take a look at these seven gift sets ideal to send across the UK.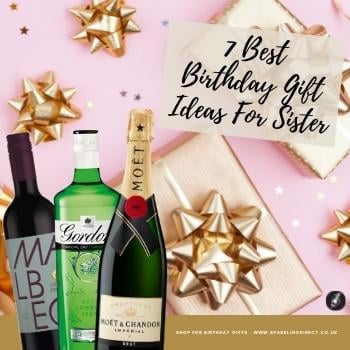 10 Last-minute Birthday Gifts for Grandma
Forgotten to buy Grandma's birthday gift? It's easy to get caught up and leave shopping until the last minute, which is why we've got you covered with these last-minute gift ideas.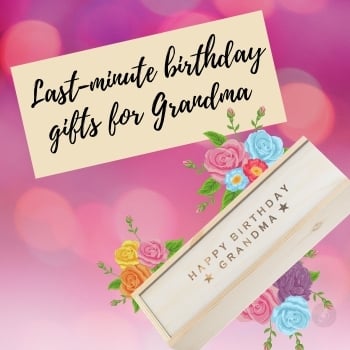 10 Last-Minute Birthday Gifts For Grandad
It's easy to leave birthday shopping for Grandad to the last minute. You might not know what to get and be worried about it arriving in time.