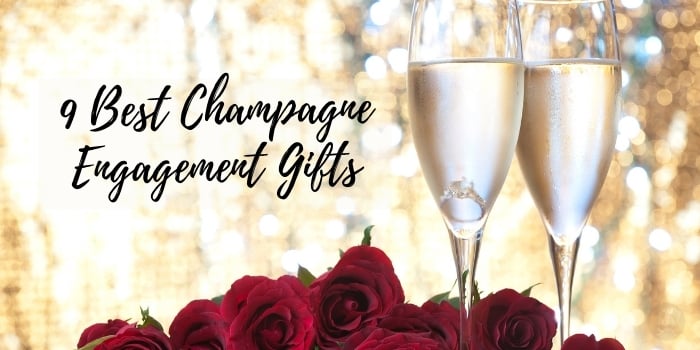 When a couple decides to tie the knot, it's nice to send them a gift to celebrate their milestone. Whether they choose to have a party or celebrate just the two of them, a gift is a definite way to make the occasion special. But what would be a good engagement gift?
Champagne is the ultimate congratulations gift for any newly engaged couple. Flute sets, vintage bottles and luxury gift sets are all perfect engagement gifts to share with friends or drink together. We've got a fantastic range of unique, traditional and personalised champagnes for an engagement gift.
---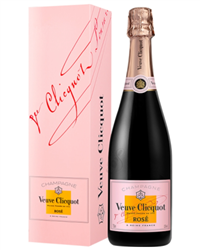 Veuve Clicquot Rose Champagne Gift Box
Fun, flirty and incredibly elegant, this Veuve Clicquot Rose is the perfect gift for any occasion. Whether for an engagement, housewarming or birthday gift, send someone this gorgeous bottle of bubbly Champagne and make the occasion extra special. It contains one single bottle of delightful Veuve Clicquot Rose Champagne and is sent in its own branded Veuve Cliquot Rose gift box. Meaning it looks as good as it tastes upon arrival. Send it anywhere in the UK with a personalised message and have it delivered the next day or on a date of your choice. You can't go wrong with this perfectly divine Champagne gift set.
---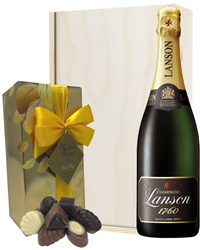 Lanson Champagne & Belgian Chocolates Gift Box
Go all out on a Champagne gift with this beautiful and tasteful gift set. Treat someone to a single bottle of delicate Lanson Black Label Champagne paired with a 250-gram box of delicious assorted Belgian chocolate truffles. Both presented in one of our wooden gift boxes, this set is ideal for any occasion and can be completed with a personalised message for the recipient. You can send this gift anywhere in the UK, meaning you don't have to miss out on any occasion, and you can also personalise the delivery date. Plus, if you're in a hurry, next day delivery is also available with this gift, so there's no reason not to send someone this indulgent pair for any occasion.
---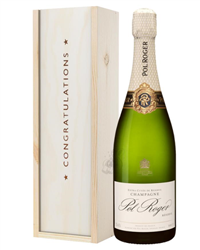 Pol Roger Champagne Congratulations Gift
A simple way to send congratulations to anyone from your best friend on the birth of a baby to a colleague that earned a long-sought-after promotion; anyone you choose to have this elegant gift box sent to is absolutely certain to appreciate the flavour, and the sentiment, this gift set provides for enjoyment. Complete with a single bottle of Pol Roger Brut Champagne and delivered in a remarkably sturdy wooden gift box lined with wood wool for true protection while in route. This delicious and durable Pol Roger Champagne Congratulations Gift Box is designed to satisfy anyone it's sent to from start to finish.
---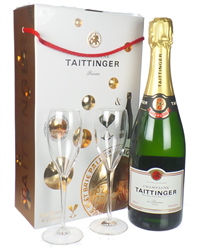 Taittinger Champagne Branded Flute Set
A gorgeous way to send a celebration in a box; this Taittinger Champagne Branded Flute Set includes not only a single bottle of Taittinger Champagne within it, but it also includes two high-quality branded Taittinger champagne flutes as well. Easy to personalise with a message straight from you if desired, this lovely gift set makes the perfect present to send to a variety of different special occasion from an engagement or anniversary party to a just because gift for that special someone in your life. Delivered in a fashionable, branded Taittinger box, this gift set boasts an appearance that is easily as chic as its contents.
---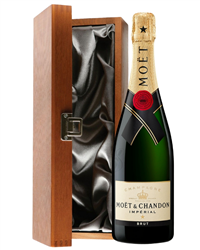 Moet & Chandon Champagne Luxury Gift
Exuding absolute style and complete sophistication from top to bottom, every inch of this amazingly high-quality gift set is nothing short of luxurious. Presented in an incredibly gorgeous stained wooden box complete with a hinged lid and a durable clasp for easy closure, this Moet et Chandon Luxury Gift Box is designed to catch attention upon arrival and keeps it safe until delivery is completed. Beautifully lined with grey silk and so much more than just a basic gift box, this item also contains a single bottle of Moet & Chandon Brut Imperial Champagne within it and offers a true elegance that no other gift box can even come close to.
---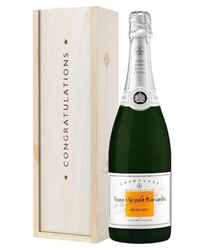 Demi-Sec Champagne Congratulations Gift
Delivered in a solid and elegant wooden gift box and perfectly branded with the word 'Congratulations' on top, this truly remarkable Veuve Clicquot Demi-Sec Champagne Congratulations Gift Box offers a one-of-a-kind way to congratulate anyone in your life, for an array of different possible reasons. Easy to personalise with a message from you and boasting all the characteristics of a Yellow Label Veuve with a delicious sweetness added to its flavour; every single drop of the single bottle of Veuve Clicquot Demi-Sec Champagne provides an extraordinary flavour that you won't want to stop drinking until its gone. Congratulate your best friend on their new marriage, a cousin on their new baby or a grandparent that just retired from a long career.
---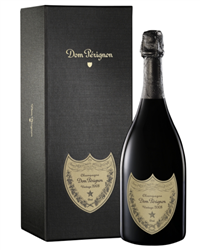 Dom Perignon Champagne Gift Box
A truly luxurious gift box that includes a bottle of one of the most well-known champagne's in the world, this incredibly elegant Dom Perignon Champagne Gift Box makes the perfect present for anyone that deserves a special congratulations of any kind. Delivered in its own sleek, black Dom Perignon branded box and filled with a bottle of the current vintage, from top to bottom this amazing gift box offers an amazingly delicious gift nearly anyone can enjoy. Simply add a personalised message for complete customization and this remarkable gift will be on its way to that special someone right away.
---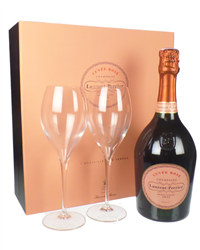 Rose Champagne Gift Set With Flute Glasses
Remarkably elegant, truly classy and created to send as the ideal romantic gesture to that special someone in your life; from the moment this incredibly special Laurent Perrier Rose Champagne Gift Set arrives, the recipient is certain to feel warm and cosy on the inside, and not just from drinking the wine itself. A limited-edition set that includes a single bottle of Laurent Perrier Rose Champagne as well as two Laurent Perrier wine flutes within it; when you send this extraordinary gift set to your spouse or significant other you get the pleasure of enjoying it with them as well. Presented in a gorgeous gift box and easy to personalise with a message from your heart to send along with it.
---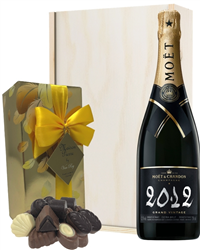 Vintage Champagne & Belgian Chocolates Gift Box
A beautiful pairing to perfectly celebrate any occasion. Send someone an elegant single bottle of Moet & Chandon Vintage Champagne and have them praising you endlessly. Joined with a stylish and tasteful box of assorted Belgian chocolate truffles to complete the gift, this pairing is an ideal gift for any milestone celebration. Packaged and presented in a wooden gift box to ensure safe delivery, there's also the option to add a personalised message. You can have this beautiful gift delivered the next day or on a date of your choice.
---
---
Top 10 Champagne Wedding Gifts
There's no event more fitting for Champagne than a wedding. When thinking of a gift for the happy couple, you should always consider a fancy bottle of bubbly to make the occasion memorable and unique.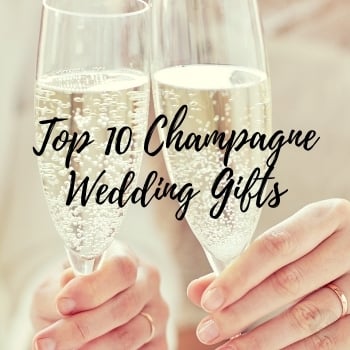 Top 12 Anniversary Champagne Gifts
From keepsake flute sets to gourmet food gift sets, we have all the best Champagne gifts perfect for making an anniversary extra special.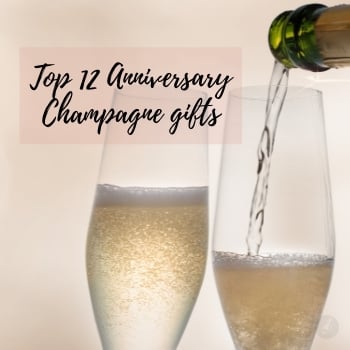 7 Best Anniversary Wine Gifts
Every couple deserves a special, celebratory drink to celebrate their years together. Whether for their 1st, 20th or 50th anniversary, you want to get them a special bottle to share. But is wine a good anniversary gift