When it comes to gifts, Gin can be a great choice. But when you can't be there to give a gift, you might be thinking of sending one. So can you send Gin as a gift?
Not only do we offer Gin gifts to be delivered, but we also offer Gin and flower gifts too. So no matter the distance, occasion or recipient, you can send the perfect Gin gift across the UK. Take a look below at our top Gin and flower gifts to get started on finding that perfect gift for someone special.
---
Gin And Flowers Gift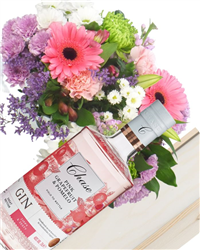 If they love pink gin and need to mark an occasion – then be sure to send them this wonderful Pink Gin and Flowers Gift Set. A 70cl bottle of the amazing Chase Pink Grapefruit Gin, produced in Hertfordshire together with a wonderful hand-tied bouquet of fresh flowers. Both parts of the gift will help to brighten up any celebration or event so don't delay. What could be better for a gin lover than to be sipping a glass whilst admiring a vase full of scented flowers
---
Birthday Flowers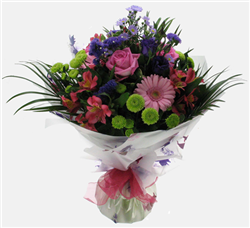 A lovely flower arrangement that is meant to make a gorgeous birthday gift for any recipient you choose, this stunning set of Birthday Flowers is certain to make anyone that receives it feel as special as they possibly can. Hand-tied by one of our expert florists and arranged perfectly for absolute enjoyment upon arrival, this extraordinary bouquet of flowers offers a true explosion of colour that no other arrangement like it can come close to. Though the colour tones may vary slightly throughout each bouquet created, these wonderful flowers are made the day they are despatched and include a mixture of roses, alstroemeria, and even lime green chrysanths as well.
---
Gordons Pink Gin Gift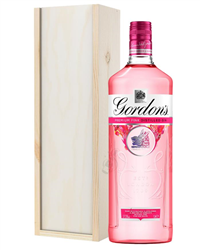 As lovely to look at as it is delicious in flavour; this elegant and gorgeous gift box includes a single bottle of Gordon's Premium Pink Distilled Gin that not only features a bright pink colour that catches the eye, it also boasts the delightful taste of raspberries, strawberries and red currants as well. Presented in a simple, yet chic, wooden box that allows you to send it to any event or occasion on the calendar, this Gordon's Pink Gin Gift Box can easily be delivered as a Christmas gift, a birthday present or an anniversary surprise that anyone would be ecstatic to receive. Just add a personalised message to this gift set and send it to anyone from your spouse to a family member or even just a friend if you choose.
---
Romantic Flowers
A Luxurious mixture of velvety red roses, combined with lime green chrysanth blooms. The Perfect Romance Gift – Wrapped luxuriously for the right occasion. All of our flowers are expertly hand-tied by our team of florists, so no arranging is needed. Colour tones may vary slightly as our flower arrangments are made fresh on the day of despatch, from the best flowers available.
---
Tanqueray Ten Gin Gift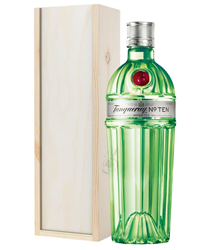 Exceptionally smooth and extra special, this set is the ultimate gift for any Gin lover. Send someone a single bottle of Tanqueray Number 10 and let them experience the unique taste of this Gin. Ten is a small batch Gin that is distilled with 'Export Quality', making it slightly more potent than other Tanqueray Gins. Inspired by Charles Tanqueray himself, this Gin is produced using whole citrus fruits and hand-selected botanicals. This gift is presented in one of our wooden gift boxes and also includes a personalised message. You can have it delivered anywhere in the UK with next day or selected date delivery.
---
---
5 Best Birthday Gifts For Gin Lovers
Are you looking for a really unique birthday gift for a gin-loving friend? Look no further, our guide below lists 5 of our most popular gin presents.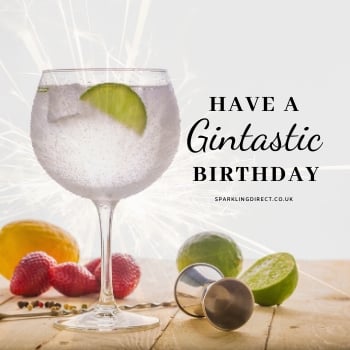 What Do You Get Someone Who Likes Gin?
Wondering what to get a Gin-lover as a gift? We've got all the answers here in this exceptional Gin gift guide. Take a look!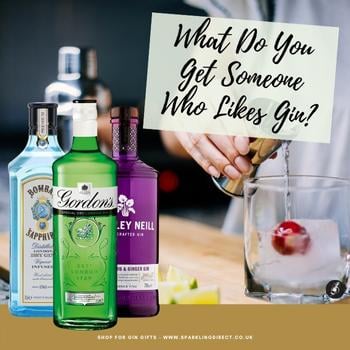 Top 5 Pink Gin Gift Sets
Know someone who loves Pink Gin? No matter the occasion, take a look at these five gift sets guaranteed to brighten any event.