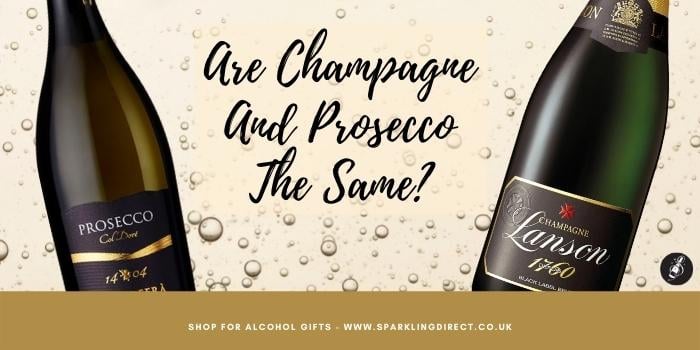 When picking drinks for an event or gift, sometimes you might wonder what makes Prosecco different to Champagne. With different tastes and different prices, it's hard to know which to go for. So are Champagne and Prosecco the same?
Champagne and Prosecco are not the same. The key difference is that Prosecco is made in Italy, and Champagne comes from the Champagne region in France. Prosecco is made from the Glera grape variety, whilst Champagne uses a single or combination of grapes such as Chardonnay, Pinot Meunier or Pinot Noir.
Another difference is the method of production. The traditional method, called Champenoise, is used for producing Champagne. This is where the second fermentation happens in the bottle and yeast is added along with the sugars. Prosecco is made using the 'tank method' where the fermentation happens in a large tank. Yeast is also added with the sugars to base the wine, however while the second fermentation happens, the tank is sealed to prevent the CO2 escaping.
We've got a great selection of Champagnes and Proseccos to try if you're not familiar with them both. So you can not only read about the differences but taste them for yourselves. Any of these would make a great gift or addition to any occasion or event. So why not give one a try?
---
Lanson Champagne Gift Box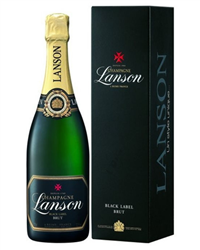 A simple way to send the gift of a remarkably popular bottle of Champagne that anyone will truly appreciate receiving. An exceptional gift that will bring instant delight after only one taste, this Lanson Black Label Champagne Gift Box makes an extraordinary gift for an engagement, a wedding, a promotion, or any other special occasion you can come up with. Presented in its own Lanson branded gift box and just what any day of celebration is missing, this wonderful gift box can even include your own personalised message along with it if desired. A great taste that is sure to please and will never disappoint, Lanson Black Label Champagne is a gift unlike any other.
---
Prosecco Frizzante Gift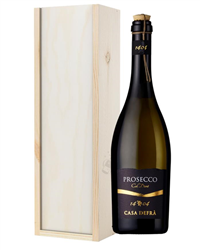 Just the gift set any special occasion requires; from the moment this amazing Casa Defra Prosecco Frizzante Gift Box is opened, any celebration it's included in, or sent to, can truly commence. Amazingly delicious, semi-sparkling, and full of incredible flavour, the single, spectacularly tasty bottle of Casa Defra Prosecco Frizzante in this gift box offers a truly unique, palate-pleasing taste no other bottle provides. Beautifully contained within a high-quality, stylish wooden box and padded securely for delivery, this gift box can also include a personalised message along with it, assuring the person receiving it knows just who it's from upon arrival.
---
Veuve Clicquot Champagne Gift Box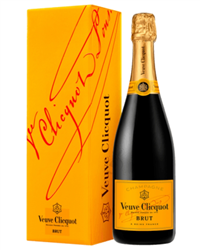 The ideal gift box to choose when sending congratulations are in order, no matter the occasion, or the reason for celebration, one of these truly delicious Veuve Clicquot Champagne Gift Boxes is the perfect present to send. Arriving in a beautifully bright yellow box and containing a single bottle of exquisite champagne within, this gift box is certain to bring a smile to the face of anyone that receives it. Delivered to the address of your choice by any specified date, this remarkable box of champagne will tickle the taste buds of every single person lucky enough to enjoy it.
---
Prosecco Spumante Gift
A fantastic, fashionable, and remarkably popular gift that is certain to make anyone's day. Featuring a bold, full flavour and a simple, chic look; this Prosecco Spumante Gift Box includes a wooden box with a wool lining as well as a single bottle of Prosecco Spumante wine from the Casa Defra family vineyards. Packed to be safe for delivery and easily personalised via an included personal message if desired, this amazing gift set makes a great reward for a job well done or a life well lived. A full sparkling wine with a crisp flavour and a chic design from the cork to the bottle's bottom.
---
Moet Rose Champagne Gift Box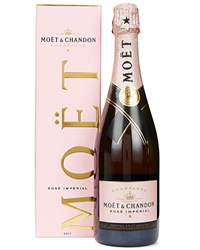 Delicate and delicious, Moet Rose Champagne is one of the most popular Champagnes and with good reason. Treat someone to an elegant twist on traditional Moet & Chandon with this single bottle of Moet Rose Champagne. Nothing says special celebrations more than this bottle of bubbly. Sent in their branded gift box, this gift is perfect for birthdays, weddings and celebrations, although it can be sent for any reason you see fit. Add a personalised message to complete the gesture and have it delivered straight to their door. Available for next day or selected date delivery.
---
---
How Many Champagne Flutes In A Bottle?
It's helpful to know how many glasses you can serve from a single bottle of Champagne, especially when planning an event. So how many flutes are in a bottle of Champagne?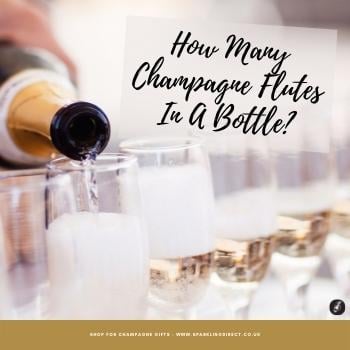 Is Veuve Clicquot Champagne A Good Gift?
Everyone knows that Veuve Clicquot is an exceptional Champagne. But when it comes to special occasions, does it make a good gift?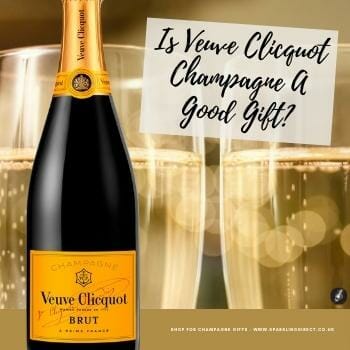 What Do You Give A Champagne Lover?
Picking the perfect Champagne gift can prove to be a task. So what do you give a Champagne lover as a gift?