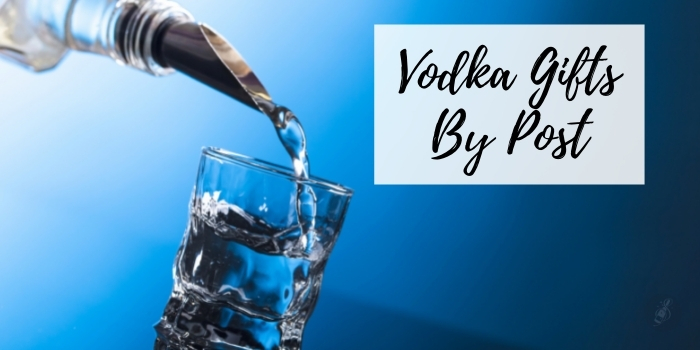 When you don't live near someone, it can feel hard to give them a gift on an occasion. But rather than miss out on giving them the perfect Vodka gift, why not send one? So can you send a bottle of Vodka by post?
Yes, you can! We've made it easy to send a Vodka gift to anyone in the UK for any reason. So whether it's for a birthday or celebration, you can select and send luxury gift sets for him or her. These Vodka gifts are perfect for sending by post. From unusual to indulgent, they're ideal for any Vodka lover.
---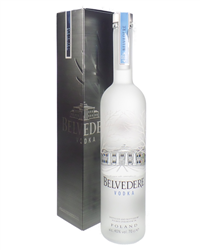 Belvedere Vodka Gift Box
Premium and sophisticated – send something this fantastic Polish Belvedere Vodka for any occasion. Produced from Polish Rye with no additives, this Vodka is one-of-a-kind and sure to impress any recipient. Whether for a birthday, celebration or thank you gift, Belvedere will make a fine addition to any vodka lover's cabinet. Perfect for cocktails and ideal for mixers, shake things up with this unique and stylish bottle and gift its magnificent flavour to anyone in the UK. Delivered in its branded gift box, add a personalised message and have it received the next day or on a date of your choice.
---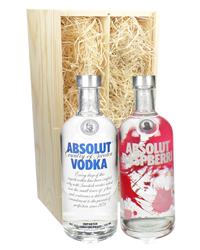 Absolut Vodka Twin Gift Set
This Absolut Vodka gift set is both fun and unique. From 21st Birthdays to Anniversaries, nothing says trendy more than these two. Made in Sweden, this collection includes two single bottles of the finest flavours of Absolut: Original and Raspberri. Both make an excellent selection for any Vodka lover and will be sure to surprise no matter the occasion. Packaged in a twin wooden box, complete the gift with a personal message and have it delivered either the next day or on a day of your choice anywhere in the UK.
---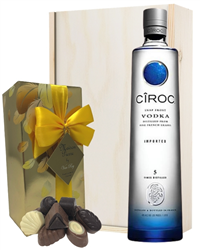 Ciroc Vodka And Chocolates Gift Set
Produced in France and perfectly distilled from fine French grapes located in the Cognac region; the single bottle of Ciroc Vodka included within this remarkably chic gift set features a truly smooth and amazingly delicious flavour thank to being five times distilled before being bottled for absolute enjoyment. Delivered in an incredibly sturdy and stylish wooden gift box and lined with wood wool to ensure it arrives looking as perfect as possible, this Ciroc Vodka and Chocolates Gift Set offers unmatchable class and sophistication that no other present option on the market can match. Simple to customize with a personal message from you as well, this magnificent gift set is a great way to celebrate any occasion, any day of the year.
---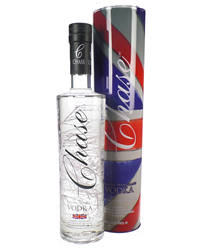 Chase Vodka Gift Box
100% British down to the last glass; no matter the occasion, treat someone to this gorgeous Chase Vodka Gift Box. Beautifully presented in its own Union Jack tin, this gift contains one single bottle of delicately crafted Chase Vodka. Made from potatoes in the UK, this is the ultimate gift for any Vodka drinker. Smooth and creamy, it's perfect in any martini or tasteful mixer. Whether it's for a sister, uncle or grandparent, don't forget to add a personalised message to this gift to make it extra special. Plus, get it delivered to their door the next day or on a selected date. There is no gift more British than this Chase Vodka Gift Box.
---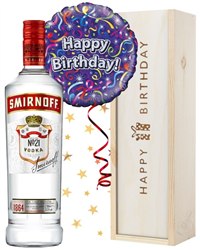 Birthday Vodka and Balloon Gift
Upgrade any party or birthday with this fun and joyous birthday Vodka, and balloon gift hamper. Delivered the next day or on a selected date, give someone ultimate celebrations with this gift containing a single bottle of the bestselling Smirnoff Vodka. Perfect for birthday cocktails, this Vodka will serve well in any cocktail or pair perfectly with any mixer. This gift also includes a fully-inflated helium 'Happy Birthday' balloon to pop out upon opening to emphasise the birthday wishes. So no matter where they are or who it's for, you can add a personalised message and deliver the birthday party straight to them.
---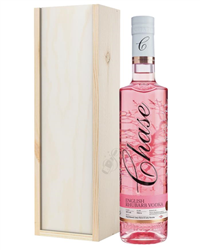 Chase Rhubarb Vodka Gift
Treat someone to this limited edition bottle of Rhubarb Vodka by Chase. Grown, distilled and bottled by hand, this English Vodka is an ideal gift for any occasion. If you're looking for something more unique to give to a vodka lover, this is it. Presented in a wooden gift box, you'll have their utmost appreciation upon opening and tasting this fresh and bursting flavoured Vodka. It's ideal for drinking short or adding to a cocktail and can be delivered the next day or on a date of your choice. Whatever the occasion, be sure to add a personalised message to celebrate the occasion.
---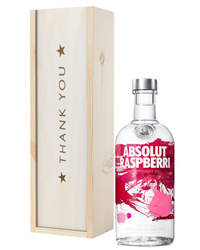 Absolut
Raspberri

Vodka Thank You Gift

Wild Raspberries are often found on the hillsides in Sweden, so the creation of Absolut Raspberri seemed like the obvious progression for the brand back in 2004 and it was a good move. Absolut Raspberri quickly became a favourite in the Vodka category and makes a good base for a cocktail. Absolut Raspberri is made exclusively from natural ingredients, and unlike some other flavoured vodkas, it doesn't contain any added sugar. It's rich and intense with the fresh and fruity character of ripened raspberries. The bottle is presented in one of our own 'Thank You' branded wooden gift boxes. You can also add a personal gift card message to the gift.
---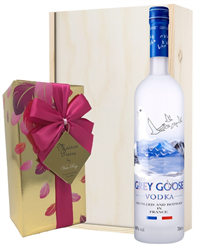 Grey Goose Vodka And Chocolates Gift Set
Presented in a lovely wooden gift box and created to fully satisfy anyone it's sent to, every single bit of this Grey Goose Vodka and Chocolates Gift Set is meant to offer total enjoyment from beginning to end. Easy to customise with a personal message just from you if desired, this gift box is truly ideal for delivery to nearly any location you can come up with. Boasting nothing but smooth flavour as well as an elegant look, this gift box includes a single bottle of high-quality Grey Goose Vodka and 250g of assorted Belgian chocolates to enjoy. A wonderful gift that anyone from your Mum to your boss will fully appreciate receiving.
---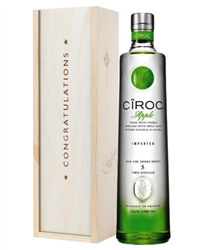 Ciroc Apple Vodka Congratulations Gift
This is the Apple version of the great tasting French vodka. Five times distilled in the Cognac region of France, Ciroc Apple flavoured vodka is a rich tasting spirit. The Ciroc vodka is infused with a blend of apple and other natural flavours to produce this great taste experience. We present this in our 'Congratulations' branded wooden gift box lined with wood wool. Personalise this gift by adding your own personal gift card message.
---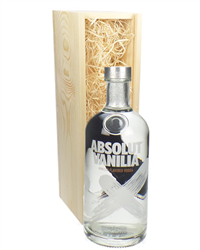 Absolut Vanilla Vodka Gift
Since 2003, Absolut Vanilla Vodka has been shaking up the world of cocktails and Vodka. Made exclusively from natural ingredients, this unique flavour is perfect for any gift occasion. Whether to celebrate a birthday or a new job, this is sure to get the party started and everyone talking. Rich, robust and complex, let them taste the character of vanilla, notes of butterscotch and hints of dark chocolate contained in this Vodka. Drink it short or in cocktails, its' perfect for vodka lovers around the UK. Delivered in a wooden gift box the next day or on a date of your choice with a personal message.
---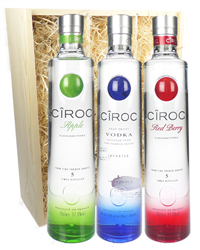 Ciroc Vodka Triple Gift Set
Deliver three times the fun with this whopper gift set containing three bottles of delicious Ciroc Vodka. Treat someone to three different flavours of the famous French Ciroc Vodka to enjoy in any way they please. This Vodka gift set will provide plenty of glasses to last and enjoy down to the last one, whether in fruity martinis or with fizzy mixers. The flavours included are; Apple, Red Berry and Original, providing a broad mix of different tastes to indulge in. Get this triple set delivered the next day or on a date of your choice, and add a personalised message to be included with the gift. If you're looking for a fun and trendy Vodka gift, this is definitely it.
---
---
10 Best Vodka Gift Sets
The best Vodka gift would be one that's unusual and personal to the recipient. Absolut gift sets, unique Chase Vodkas or even single bottles of Ciroc in gift boxes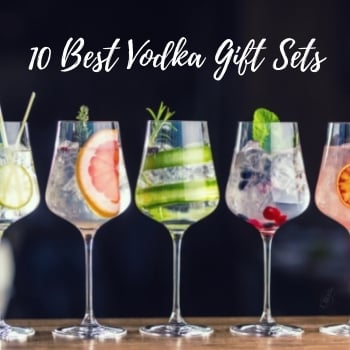 10 Best Gin Gift Sets
Searching for the perfect gin to give as a present? The UK's favourite spirit makes the perfect present for the gin lover in your life. We've got luxury gin gift sets which include a selection of flavoured gin gifts to suit every kind of gin-fluencer.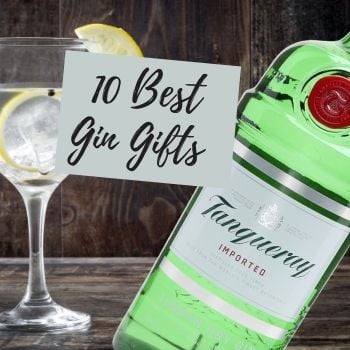 10 Best Rum Gift Sets
Whether you're looking for something unusual, spiced, or simply the best Rum gift, we've got ten that will please any Rum drinker.