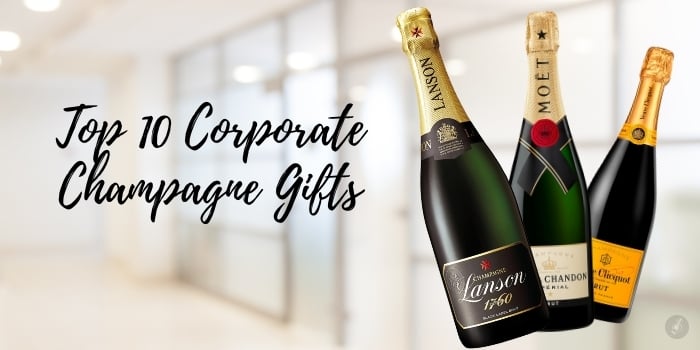 There always comes a time when you want to show your employees how grateful you are for the work they've done. But you're unsure of what you should get. So what are good corporate gifts?
Champagne is a fantastic corporate gift. They're an easy yet thoughtful gift to give to employees or colleagues, from single luxury bottles to mini Piccolos. These ten gift sets are ideal for either sending via post or handing out at the office so that you can show your appreciation in the best way possible.
---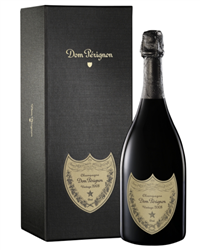 Dom Perignon Champagne Gift
A truly luxurious gift box that includes a bottle of one of the most well-known champagne's in the world, this incredibly elegant Dom Perignon Champagne Gift Box makes the perfect present for anyone that deserves a special congratulations of any kind. Delivered in its own sleek, black Dom Perignon branded box and filled with a bottle of the current vintage aged from 2010, from top to bottom this amazing gift box offers an amazingly delicious gift nearly anyone can enjoy. Simply add a personalised message for complete customization and this remarkable gift will be on its way to that special someone right away.
---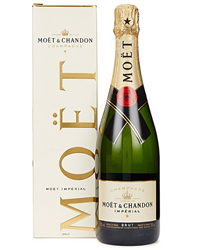 Boxed Champagne Gift
A uniquely delicious way to present a special gift to a special someone; every single sip of the Moet Chandon Imperial Champagne contained within this Moet Champagne Gift Box will be absolutely certain to offer complete satisfaction to anyone, and everyone, enjoying it. Supplied in its own Moet carded box and presented with a personalised gift card filled out by the sender, this truly incredible gift box makes the perfect gift for any occasion from a wedding to a simple congratulations for a job well done at work. Sending something special to someone you care for has never been easier than this.
---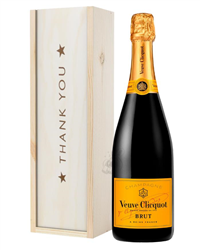 Champagne Thank You Gift
A truly incredible way to tell someone how much you appreciate them, and their help, within your life; from the stunning wooden box it's presented into the single bottle of world-renowned Champagne placed within it, this Veuve Clicquot Champagne Thank you Gift Box offers everything you're looking for a classy, sophisticated present. Containing a bottle of Veuve Clicquot Yellow Label NV Champagne that features a crisp and full flavour any wine aficionado can deeply appreciate, this one of a kind gift box is the perfect combination of bold flavour and classic appearances all throughout its composition.
---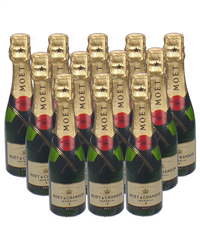 Mini Champagne Gift Set
Get any party or event started with this Quarter case of Moet & Chandon Champagne. Ideal for corporate events, weddings or even small gatherings, this set includes 12 quarter bottles (20cl) of Moet & Chandon Imperial Brut Champagne. So no matter what you're celebrating, we'll help make it easier and affordable for you. Each bottle serves one person, so there's no need to stress. These bottles make providing drinks for an event simple. Plus, pair this set with our sippers for an even smoother clean up and avoid washing up glasses! Have this set delivered either to you or your venue at your convenience.
---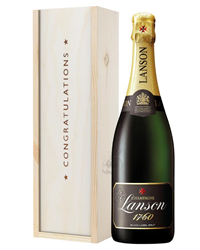 Champagne Congratulations Gift
A truly memorable way to send your fondest congratulations to anyone from your co-worker or client to your best friend or spouse. The best-selling variety of Lanson Champagne and created especially to offer since congratulations, no matter the reason; this remarkable gift box contains a single bottle of Lanson Champagne within it, and boasts an incredibly delicious flavour that is certain to remind the recipient of the subtle tastes of spring. Presented in a sturdy wooden gift box with the word 'Congratulations' stamped on the top, this extraordinary Lanson Black Label Champagne Congratulations Gift Box is just what any special event needs to be really complete.
---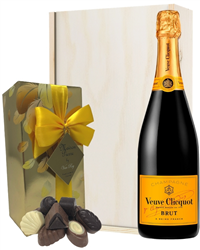 Champagne & Chocolates Gift Box
As delicious in flavour, as it is elegant in design and composition, this sleek and truly gorgeous Veuve Clicquot Champagne & Chocolate Gift Box offers absolute sophistication and impressive quality throughout every item included within the set. Carefully packed within a stylish wooden gift box and complete with everything needed for absolute enjoyment of each item within it; from the single bottle of Veuve Clicquot Champagne to the assorted Belgian Chocolates, there isn't a taste of this box that isn't absolutely delightful from start to finish. A present anyone will be sure to appreciate, this gift box comes with a printed plastic gift card with a personalised message enclosed with the gift itself.
---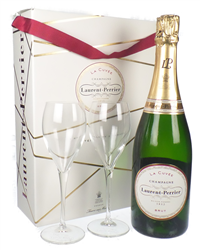 Champagne and Glasses Gift Set
A gift set unlike any other; this truly stunning and amazingly classy Laurent Perrier Branded Flute Gift Set includes not only an absolutely delicious single bottle of Laurent Perrier Champagne, it also features two beautifully crafted, Laurent Perrier branded wine flutes as well with which to enjoy it. Contained within a chic and clearly branded box that allows this gift to stand out from the crowd of presents they may receive; this set makes a wonderful gift to send as an engagement or wedding gift if desired. A present that can also be personalised if needed, this flute set can come with a personal message included with it as well.
---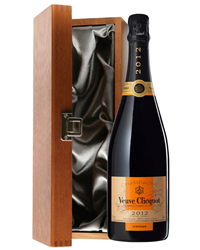 Luxury Vintage Champagne Gift
A chic and luxurious gift set that offers nothing but true elegance and sophistication from top to bottom. Containing a single bottle of Veuve Clicquot Vintage Champagne within it, this Veuve Clicquot Vintage Luxury Gift Box boasts a stunning appearance, and a full, delicious flavour that other gift boxes simply cannot match. Presented in a lovely wooden gift box that is lined with gorgeous grey silk, this gift box is meant to securely withstand delivery and makes a wonderful present to have delivered for any occasion from a retirement party to the celebration of a new life at an especially chic baby shower.
---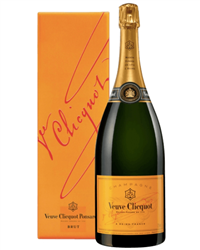 Champagne Magnum
Presented in a bold, bright yellow-carded gift box that makes it clear what elegant bottle of champagne is placed within it. Easy to personalise with a message that is included in the gift box as well if desired, this Veuve Clicquot Champagne Magnum 150cl Gift Box is ideal to have delivered to anyone on your gift list from a parent to a co-worker and everyone else in between. A delicious blend of Pinot Noir, Chardonnay and Pinot Meunier grapes and offered in a dry, Brut style; this gift box contains a large, single bottle of Veuve Clicquot Yellow Label champagne with a traditional taste that will have anyone's taste buds begging for more.
---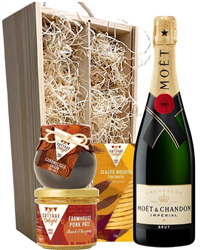 Champagne Hamper
As gorgeous in appearance as it is gourmet in taste, this Moet & Chandon Champagne Hamper offers everything you're looking for in a unique, and truly delicious, gift set. Perfect to send to anyone from your client to your cousin or even your parent or friend, this amazing gift box is just what any special occasion needs to be fully celebrated. A crisp and delightful flavour that is housed within an amazingly chic bottle, the single bottle of Moet & Chandon Champagne placed within this gift box is meant to really mean something to anyone it's delivered to. Complete with 90g of Farmhouse Pate with Pork, 115g of tremendous pickle and 150g of Oval Alberts Savory Biscuits as well, no other gift box is as classy and sophisticated as this one.
---
---
10 Best Gifts for Champagne Lovers
Champagne makes the perfect gift for all occasions. It's a sophisticated and luxurious gift that will be appreciated by anyone who receives it.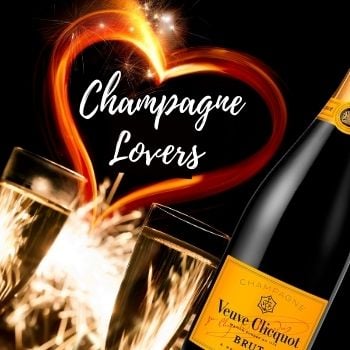 7 Best Champagne and Glasses Gift Sets
Looking for a great housewarming gift? Choosing a housewarming gift for friends or couples can take time. You'll need to decide between quirky, unique, practical or a luxury gift.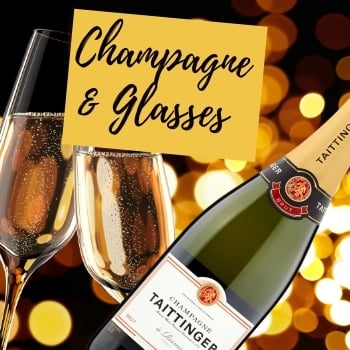 Top 10 Luxury Champagne Hampers
When it comes to Champagne gifts, the more luxurious the better. So you might be considering gifting a Champagne hamper. But what do you put in a luxury hamper?