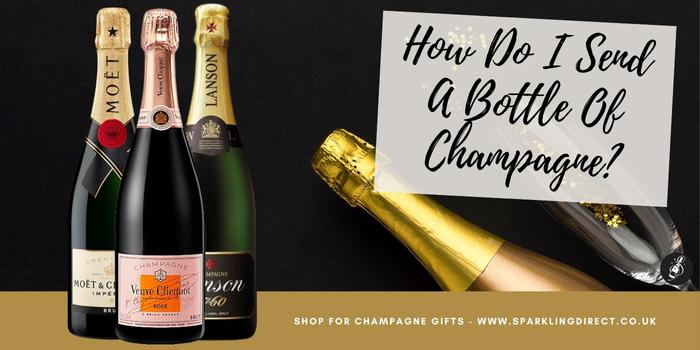 Champagne is a fantastic gift, but when you can't be there to give it to someone, it can be hard to send one by post. So how do you send the bottle of Champagne?
We've been sending bottles of Champagne by post since 2002. So if you're looking to send a bottle as a gift, we're the place to go! From Lanson to Veuve Clicquot, we have thousands of Champagne gifts to choose from, including these five incredible gift sets. So why not take a look and send one today?
---
Moet Champagne Gift Box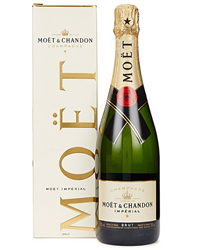 A uniquely delicious way to present a special gift to a special someone; every single sip of the Moet Chandon Imperial Champagne contained within this Moet Champagne Gift Box will be absolutely certain to offer complete satisfaction to anyone, and everyone, enjoying it. Supplied in its own Moet carded box and presented with a personalised gift card filled out by the sender, this truly incredible gift box makes the perfect gift for any occasion from a wedding to a simple congratulations for a job well done at work. Sending something special to someone you care for has never been easier than this.
---
Lanson Black Label Champagne Gift Box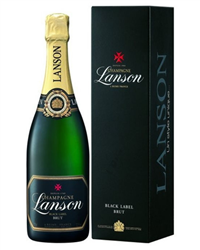 A simple way to send the gift of a remarkably popular bottle of Champagne that anyone will truly appreciate receiving. An exceptional gift that will bring instant delight after only one taste, this Lanson Black Label Champagne Gift Box makes an extraordinary gift for an engagement, a wedding, a promotion, or any other special occasion you can come up with. Presented in its own Lanson branded gift box and just what any day of celebration is missing, this wonderful gift box can even include your own personalised message along with it if desired. A great taste that is sure to please and will never disappoint, Lanson Black Label Champagne is a gift unlike any other.
---
Veuve Clicquot Rose Champagne Gift Box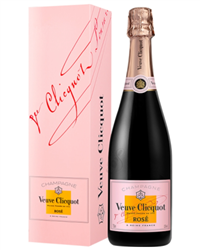 Fun, flirty and incredibly elegant, this Veuve Clicquot Rose is the perfect gift for any occasion. Whether for an engagement, housewarming or birthday gift, send someone this gorgeous bottle of bubbly Champagne and make the occasion extra special. It contains one single bottle of delightful Veuve Clicquot Rose Champagne and is sent in its own branded Veuve Cliquot Rose gift box. Meaning it looks as good as it tastes upon arrival. Send it anywhere in the UK with a personalised message and have it delivered the next day or on a date of your choice. You can't go wrong with this perfectly divine Champagne gift set.
---
Taittinger Vintage Champagne Gift Box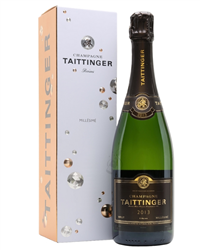 Featuring a fresh and lively flavour that boasts true depth as well as a balanced taste, the single bottle of Taittinger Brut Vintage Champagne that comes housed inside this gift box also offers hints of both honey and fresh fruit within every glass. A wonderful present to have delivered to anyone from a parent to a simple acquaintance that deserves a special thanks or congratulations; this Taittinger Vintage Champagne Gift Box is absolutely certain to fully please any person fortunate enough to receive it. Presented in a gorgeous branded box, every ounce of this incredible champagne is meant to be savoured from start to finish.
---
Bollinger Champagne Gift Box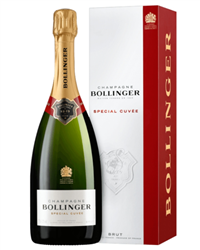 A classy, sophisticated way to truly impress anyone you choose to send it to. From the simple yet eye-catching gift box it comes into the incredibly exquisite single bottle of Bollinger Special Cuvee Champagne placed within it, this amazing Bollinger Champagne Gift Box offers everything you're looking for in a bottle of bubbly. Boasting a unique, palate refreshing taste and fruity, spicy, nut-like flavour; from beginning to end this truly exclusive bottle of champagne will be certain to impress anyone that receives it, from your boss to your best friend and anyone in between.
---
---
Who Delivers Champagne Hampers?
Did you know Sparkling Direct can deliver gift hampers? Check out our top best-selling Champagne hampers and how to send one in this post.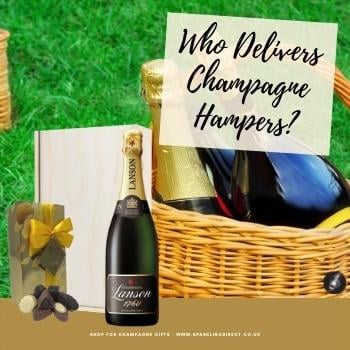 10 Best Single Bottle Champagne Gifts
We've rounded up our best single bottle Champagne gifts to create the ultimate gift guide. Take a look at our collection here.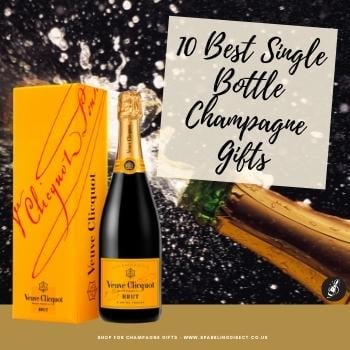 Top 10 Champagne Wedding Gifts
There's no event more fitting for Champagne than a wedding. When thinking of a gift for the happy couple, you should always consider a fancy bottle of bubbly to make the occasion memorable and unique.