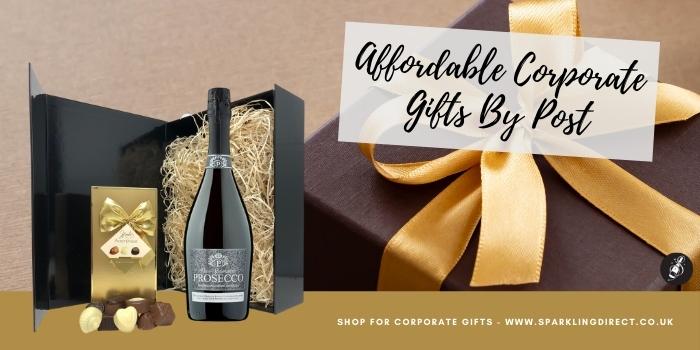 Suitable corporate gifts are often hard to find. Whether for clients or employees, each gift you send on behalf of your company must be perfect. So how much should you spend on corporate gifts?
On average, £50 to £70 is the ideal margin for a corporate gift. However, you should only spend what your business can afford. It also depends on the recipient. For example, you might want to spend more on a gift for a client you'd like to impress or an employee who has done exceptional work.
We offer a wide range of corporate gifts at various prices to ensure you've got the freedom to choose the right gift for your company. From a simple Champagne gift to a luxurious wine hamper, these seven gifts are perfect choices. Browse below or get in touch for more information about our corporate gifts.
---
Moet Champagne Gift Box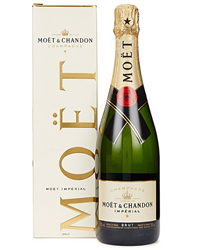 A uniquely delicious way to present a special gift to a special someone; every single sip of the Moet Chandon Imperial Champagne contained within this Moet Champagne Gift Box will be absolutely certain to offer complete satisfaction to anyone, and everyone, enjoying it. Supplied in its own Moet carded box and presented with a personalised gift card filled out by the sender, this truly incredible gift box makes the perfect gift for any occasion from a wedding to a simple congratulations for a job well done at work. Sending something special to someone you care for has never been easier than this.
---
Chateauneuf Du Pape Wine and Cheese Hamper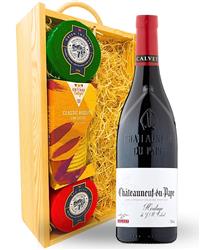 Complete the evening with this delightful red wine and cheese hamper! Whether for yourself or someone you know, send this hamper anywhere in the UK. It includes a single bottle of the well-renowned Chateauneuf Du Pape red wine along with a box of Cottage Delight Biscuits, Snowdonia Green Thunder Cheese and Snowdonia Red Devil Cheese. Green Thunder is a Cheddar Cheese with roasted garlic and herbs. Red Devil is a Red Leicester with Habanero chillies and peppers. It's all presented in one of our wooden gift boxes and is protected with wood wool. You can complete this gift with a personalised message for that extra touch. Plus, send it across the UK with next day or selected date delivery. It's the perfect treat for any wine and cheese lover!
---
Prosecco Rose Thank You Gift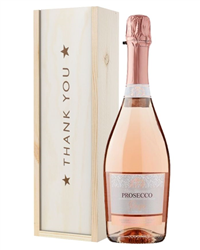 Looking for a thank you gift for someone who loves Prosecco? This gift is sure to show your gratitude! No matter the reason for thanks, treat someone to a single bottle of Italian Prosecco Rose to enjoy. Suitable for vegans, this Prosecco is extra dry with notes of Citrus Rose and Strawberry. It's presented in one of our classic wooden gift boxes with 'Thank You' printed on the lid and is protected with wood wool lining. You can add your own personal thanks with a personalised message. Send this gift anywhere in the UK with next day or selected date delivery for the perfect surprise. It's an ideal gift for any Prosecco lover.
---
Ayala Champagne Gift Box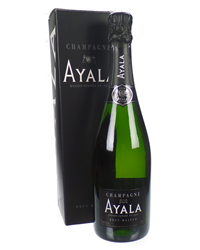 Delivered within its own stylish Ayala branded gift box and featuring a single bottle of Ayala Brut Champagne within it, this incredible gift set is designed to add absolute elegance to any event it's sent to. Remarkably delicious in flavour and certain to become your favorite new classy gift to have delivered to any occasion, this Ayala Champagne Gift Box is an ideal present for presenting to anyone from your best friend to an acquaintance you would like to send best wishes or congratulations to. A simply beautiful, sophisticated way to show someone in your life that you really care.
---
White Wine Thank You Gift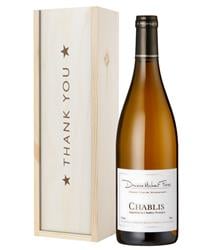 A truly charming and undeniably chic way to send your deepest thanks to anyone you choose. Whether you send one of these Chablis White Wine Thank You Gift Boxes to an employee for a job well done or your best mate for being part of your wedding day; anyone that receives it is certain to appreciate the thought and the tastes they get to experience as well as enjoy. Complete with a single bottle of Chablis housed securely within it, this incredibly gorgeous gift box comes in a solid wooden form and features the words 'Thank You' printed boldly on the top. A wonderful gift you can feel confident sending to a client, a co-worker, a family member or a friend.
---
Prosecco and Chocolate Gift Set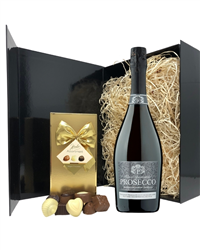 A truly delectable gift set anyone would love to receive. From the elegant wool-lined box to the remarkably delicious items placed within it, this sincerely sumptuous set is certain to assure that anyone it's sent to will fall in love with it instantly. Sophisticated in both composition and appearance, this Prosecco and Chocolate Gift Set features a single bottle of our exquisite Prosecco Spumante alongside 125 grams of luscious Belgian chocolate and comes in a sleek, black carded gift box as well; making certain this set arrives safely and looking as chic as possible. Add your own personal touch by adding a message to send along with it if desired.
---
Glenmorangie Original Single Malt Hamper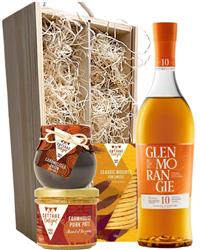 A remarkable one-of-a-kind gift set that features extraordinary flavour and eye-catching style from the inside out; this Glenmorangie Original Single Malt and Pate Gift Box is designed to stand out from every other gift they receive instantly. Presented in a high-quality, wood wool-lined wooden gift box and easy to customize with a personal message from you if desired, this incredibly classy and elegant gift set makes a striking addition to any event from a birthday party to an anniversary celebration and more. This gift set includes a single bottle of Glenmorangie Original Highland Single Malt Scotch Whisky, a 90g jar of Cottage Delight Farmhouse Pate with Pork, a 115g jar of pickles and a 150g package of Oval Alberts Savoury Biscuits to enjoy.
---
---
What Can I Send As A Corporate Gift?
Looking to send a corporate gift to an employee or client? These five gifts are the perfect choices. Take a look and find out more in this post!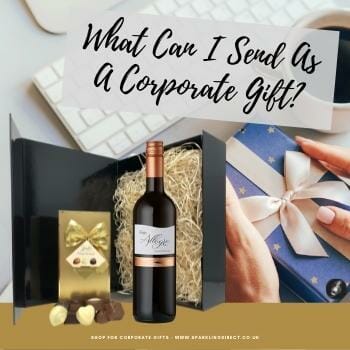 Corporate Christmas Wine Gifts For Employees
Everyone deserves a treat at Christmas, especially our colleagues and employees. So what is a good corporate gift for employees at Christmas?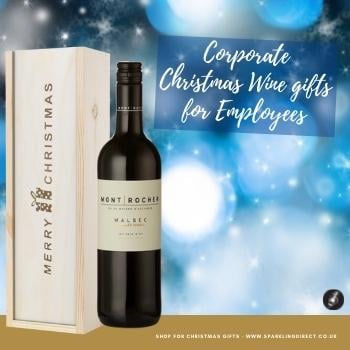 5 Luxury Corporate Gifts
When it comes to corporate gifts, these five are the most luxurious. Find out what they are and how to send one here in this post.