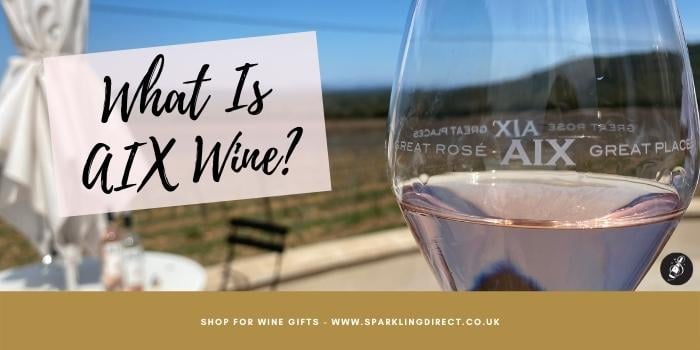 Provencal Rose has become an increasingly popular choice of wine. Aix is one of many producers climbing up the market and taking over the world of Rose wine. But who are they and how good is AIX Rose wine?
AIX is a Provencal Rose produced in the Aix en Provence region of France. Whilst it's not hugely popular in France, it's become hugely popular around the world. The mastermind behind it all? Eric Kurver – the owner of Maison Saint Aix and creator of AIX Rose. A passionate winegrower and lover of Provence, Kurver has built a Rose wine unlike any other.
We (as a company) have had the pleasure of meeting Eric Kurver in person and even been invited to tour the vineyards in France. During this time, we were able to ask more about the wine and his passion behind the wine.
'My idea was to create a wine that is a pleasure to drink, but also complex enough to win gold medals and high rates around the world.'
and that's exactly what he did. The Maison only makes Rose wine and devotes all of their attention to one wine. Simple yet complex, AIX Rose is a crowdpleaser.
'You'll plan a party and have some [people] who like Red and some who like White. Put a bottle of Rose on the table and everyone's happy.'
But with only one wine, everything rides on that one bottle. Kurver explained to us that he will have a date to taste the first bottle of the upcoming vintage. He'll struggle to sleep the previous night and will rise at 7am to taste a glass. It's a poignant moment for the Maison as it will determine not only the number of sales for that vintage but also the future of the vineyard.
Luckily, Kurver has a mastermind team of experts working alongside him to ensure exceptional bottles of Rose every time. It's a tightly-knit family of employees, with each having a respectable role within the business. This is exactly what Eric Kurver values.
AIX Rose is now sold in over 35 different countries, with many different sizes of bottles. From half bottles to giant 15l Nebuchadnezzars, AIX is produced to be shared and enjoyed no matter the time of year. Their most popular size is the Magnum, sold widely across the UK more than the standard bottle.
Their motto is 'Great Wine, Great Places' and that's exactly what it's all about. Kurver envisioned a Rose enjoyed with friends and family, and that's why the AIX Magnum has become a widely sought after wine around the world.
At Sparkling Direct, we recognise this. We offer AIX wine as a gift in both the standard bottle and Magnum. It makes a fantastic gift and is the perfect taste of Provence. So if you're looking to send a unique gift to any wine lover, AIX is a perfect choice. Take a look below at our exceptional AIX gifts.
---
Aix Provence Rose Wine Gift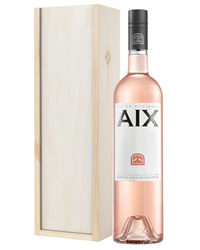 Experience the true taste of exceptional Provencal Rose with this delightful bottle of Aix. With a global reputation and a beautiful flavour, there is no better Rose from the south of France. Treat you or someone you know to a single bottle of Aix Rose Wine either as a gift or to enjoy on a night in. This wine is incredibly aromatic and delicately dry in style; it perfectly captures the romance of the picture-perfect vineyards. It's presented in one of our wooden gift boxes with wood wool lining and also includes a personalised message. Have it delivered anywhere in the UK with next day or selected date delivery.
---
Aix Provence Rose Magnum Wine Gift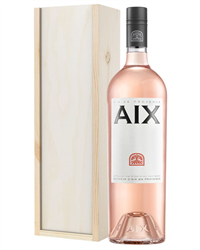 Made in the heart of Provence, this delicate and beautiful rose is one of France's finest. Sold in its magnum format, it's guaranteed to provide plenty of glasses no matter the celebration. Transport yourself, or someone you know, into the tranquillity of the south of France with this exceptional bottle and bring a bit of Provence into your occasion. Sophisticated and classic, Aix will impress whoever receives it. Delivered in a wooden gift box and protected with wood wool, this bottle will look as good as it tastes upon arrival.
---
---
Top 5 Rose Wine Gift Hampers
Know someone who loves Rose wine? These five gifts are perfect to send straight to their door. Take a look at our top Rose gifts here!
10 Best UK Wine Hampers
Wine makes a great gift hamper for any occasion. So if you're looking for a gift to give to a Wine lover, you'll be considering a wine hamper. But what is a good wine to choose?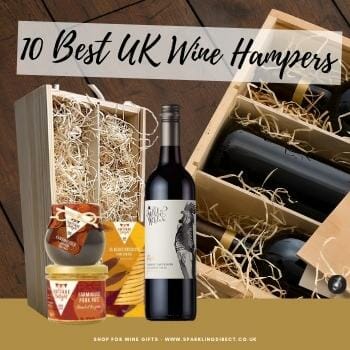 12 Boxed Wine Gifts For Any Occasion
Wine is great to send as a gift for any event. It can help celebrate birthdays, leaving parties, graduations and house warmings or show someone how much you care.