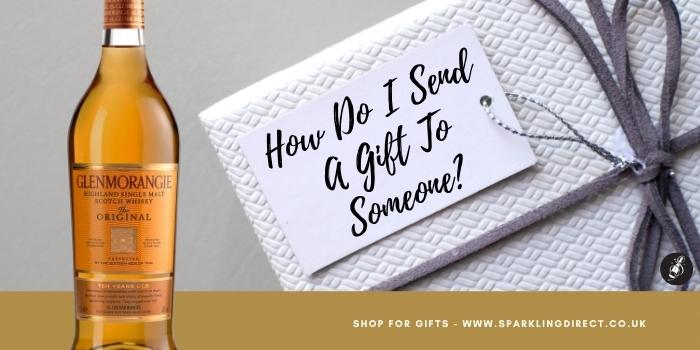 Sending a gift by post can be a hassle, which is why we've worked hard to make it much easier. If you're looking to send a gift by post, you're in the right place. So how do I send a gift to someone?
Our exceptional gifting service has made it easy to send a bottle of something special by post. Simply add a gift to your gift basket or give us a call and we'll have your gift on the move in no time. We've selected ten gifts perfect to send by post to get you started. See our full range on our website.
---
Happy Birthday Champagne And Chocolates Gift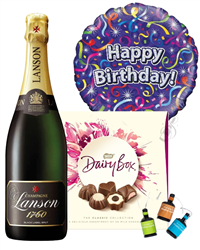 An incredibly unique birthday gift that is absolutely certain to surprise anyone that receives it, this Happy Birthday Champagne and Chocolates Gift also features an ultra-fun inflated balloon within the box that pops out upon opening for a little extra something special. A surefire way to bring a smile to the face of anyone celebrating a birthday; this gift set includes a single bottle of Lanson Black Label Brut Champagne as well as 200g of delightful milk chocolate within it, a winning combination for any yearly birthday celebration. Sending someone happy birthday wishes has never been easier than this.
---
Australian Mixed Two Bottle Wine Gift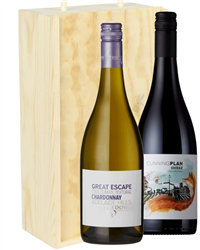 A gift box that makes an amazing present for anyone with a special appreciation of all things Australian; from the sleek wooden box it's delivered in to the tasty combination of flavors held within, there is truly no better gift for sending to any occasion, or to any person, you choose. Produced from Thistledown wines and boasting the flavours that only Australian wine can provide, this high-quality gift box includes two remarkably different bottles of win within it; the Great Escape as well as Cunning Plan Thistledown wine varieties. The bottle of Cunning Plan is a Shiraz from the McLaren Vale/Barossa Valley and the bottle of Great Escape is a Chardonnay from the Eden Valley.
---
Tanqueray Gin And Chocolates Gift Set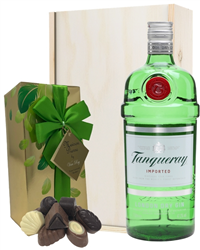 An elegant and sophisticated gift set that includes a single bottle of Tanqueray London Dry Gin as well as a 250g box of assorted Belgian chocolates within it; from top to bottom this remarkable gift box is designed to make a statement no matter what event you choose to send it to. Delivered in a solid and chic wooden box and filled with wood wool to assure this gift set arrives perfectly arranged, this Tanqueray Gin and Chocolates Gift Box can also be personalised with a message from you as well if desired. A great gift idea for any occasion, feel free to send this box to any engagement party, anniversary celebration or Christmas get-together and know you're sending the absolute best.
---
Single Malt Whisky Thank You Gift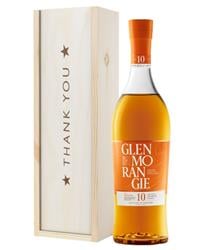 A chic and magnificent method for sending your deepest thanks to anyone from a client for going into business with you to a friend that helped you relocate; this sleek and high-quality gift box is sure to satisfy anyone fortunate enough to receive it. Delivered in a solid wooden gift box and lined with wood wool to assure securely delivery to any location, this unique and delicious gift option is designed to satisfy the taste buds of any novice drinker or whisky-lover in your life. Easy to customise with a personal message as well, this Glenmorangie Original Single Malt Whisky Thank You Gift Box is an elegant gift with bold flavours and a stylish appearance from the inside out.
---
Prosecco and Chocolate Gift Set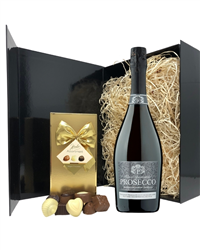 A truly delectable gift set anyone would love to receive. From the elegant wool-lined box to the remarkably delicious items placed within it, this sincerely sumptuous set is certain to assure that anyone it's sent to will fall in love with it instantly. Sophisticated in both composition and appearance, this Prosecco and Chocolate Gift Set features a single bottle of our exquisite Prosecco Spumante alongside 125 grams of luscious Belgian chocolate and comes in a sleek, black carded gift box as well; making certain this set arrives safely and looking as chic as possible. Add your own personal touch by adding a message to send along with it if desired.
---
Captain Morgan Spiced Rum Hamper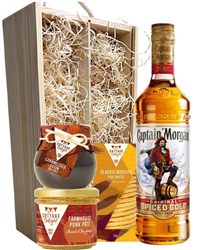 A truly gourmet gift box that features an amazing blend of flavours that are both bold and savory in taste. Complete with a single bottle of Captain Morgan Spiced Rum as well as 90g of Cottage Delight Farmhouse Pate with Pork, a 115g jar of pickles and a 150g package of Oval Alberts Savory Biscuits; this remarkably unique and incredibly delicious gift box is the perfect addition to any event, occasion or any day of the year for no reason at all. Presented in a sturdy wooden gift box lined with wood wool to ensures secure delivery to any location, this Captain Morgan Spiced Rum and Gourmet Food Gift Box makes the perfect present for Valentine's Day, Christmas, an anniversary, or even as a birthday gift if desired.
---
Jim Beam Whiskey Congratulations Gift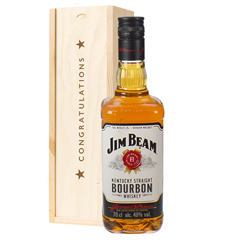 Congratulating any whiskey-lover in your life has never been easier than this. Delivered in a solid wooden box and lined with wood wool to ensure secure delivery no matter the location; this Jim Beam Kentucky Bourbon Whiskey Congratulations Gift Box is designed to be sent to anyone in your life, no matter how close or distant they may be. Complete with a bottle of Jim Beam Kentucky Bourbon Whiskey produced by the Beam family since 1795, this remarkably gorgeous gift box features a smooth and sleek form that perfectly fits, and holds, the bottle of whiskey delicately placed inside it. Personalise this box with a message from you and efficiently congratulate anyone, any time of the year.
---
Lanson Mini Duo Champagne Set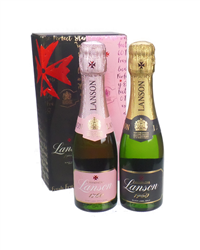 An incredibly unique gift set that allows the lucky recipient to taste more than one variety of champagne all within one remarkably thoughtful present. Whether you choose to send this amazing Lanson Mini Duo Champagne Gift Set to your best friend as a celebration you can share, or to a family member getting married or celebrating the arrival of a little one; this gift box fits perfectly into any occasion or get-together. Presented in a one of a kind branded gift box that shows what types of champagne are housed inside it, this gift set contains one 20cl bottle of Lanson Black Label and one 20cl bottle of Lanson Rose Champagne as well.
---
Prosecco Birthday Flute Gift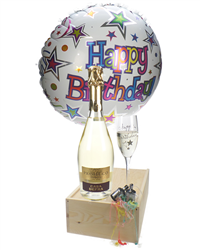 Send them a fun-filled birthday gift with this exceptional Prosecco Birthday gift set. No matter the year, send someone a single bottle of Prosecco to pop open and enjoy. This gift is complete with a Happy Birthday helium balloon, flute glass and party poppers to create a party in a box! It's all packaged in a wooden gift box and protected with wood wool to ensure safe delivery. You can personalise this gift with a written and printed message. Plus, send it anywhere in the UK for the ultimate surprise! Next day or selected date delivery is available, making it the go-to gift for any birthday no matter the recipient.
---
Lanson White Label Champagne Congratulations Gift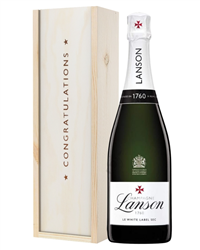 Unique, delicious and beautiful presented, treat someone to the ultimate congratulations gift with this Champagne package. Let someone toast a glass of gorgeous Champagne by sending them a single bottle of the exceptional Lanson White Label Champagne. Designed to be experimented with, this Champagne is best served with garnishes. It's presented in one of our wooden gift boxes with 'Congratulations' printed on the lid and wood wool lining. Have it delivered anywhere in the UK with next day or selected date delivery. Don't forget to add a personalised message, so your lucky recipient knows who to thank!
---
---
Wine Gifts By Post
We have a vast range of red wine, white wine and sparkling wines which can all be sent as gifts. Posting a bottle of wine via our website is very simple, and if you order by 4 pm on a weekday, we offer express delivery.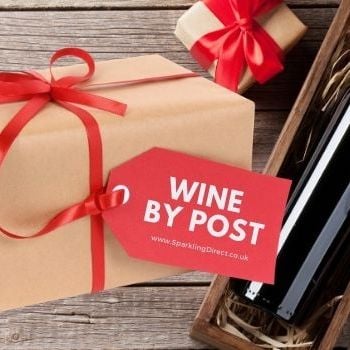 Gin Gifts By Post
When we want to show our appreciation for someone, we want to get something thoughtful. But when you don't live close to them, what are the best gifts to send by post?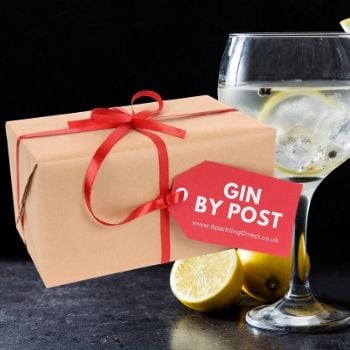 Whisky By Post
Luxury bottles and gift sets are perfect gifts for any Whisky lover and you can send them anywhere in the UK. Even at the last minute.