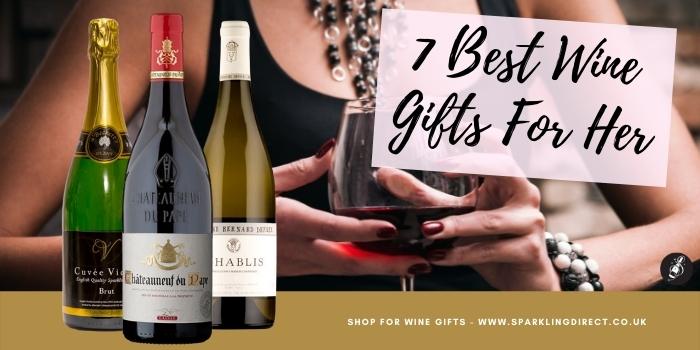 Many women enjoy a delicious wine gift but finding the right one can be difficult. So what are our top seven wine gifts for her?
From wine and chocolates to sparkling bottles, these seven wine gifts are our best gifts for her. No matter the occasion, treat her to a delicious bottle of something guaranteed to make her smile. Each is beautifully presented with a personalised message and UK delivery. So why not take a look?
---
Red Wine and Chocolate Hamper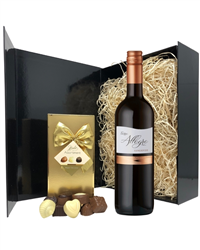 DELICIOUS WINE & CHOCOLATES HAMPER: Each red wine and chocolate hamper is packed with a bottle of Allegra Sangiovese produced in the vineyards of Northern Italy. A juicy, succulent red wine with savoury cherry and plum characters with a bright ripe fruited finish alongside 125 grams of luscious Belgian chocolates that are sure to a smile on his or her face. A special treat for red wine lovers who love to indulge in the rich and sweet taste of Belgian chocolates. A unique way to show your thanks but with a personalised gift card you can turn your gratitude or love into words. The personalised message card will be carefully delivered alongside the gift hamper to charm and surprise the recipient
---
Chateauneuf Du Pape Red Wine Gift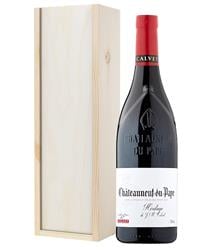 The perfect way to send congratulations, good luck, best wishes or even just love to someone you care for, this remarkably sophisticated Chateauneuf Du Pape Red Wine Gift Box is sure to bring a smile to the face of anyone that is lucky enough to receive it. Housed in a smooth, incredibly sturdy, and unbelievably stylish wooden box filled with wool for true protection of the bottle found within; this gift box also includes a single bottle of Val De Garrigue Chateauneuf Du Pape red wine that offers a full, delicious flavour that no other blend can hope to provide.
---
Prosecco and Cheese Hamper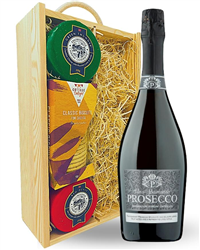 Know a Prosecco lover that also loves cheese? This is the perfect gift no matter the occasion! Make someone smile by sending them a single bottle of Vino Spumante Prosecco along with a box of Cottage Delight Biscuits, Snowdonia Green Thunder Cheese and Snowdonia Red Devil Cheese. Green Thunder is a Cheddar Cheese with roasted garlic and herbs. Red Devil is a Red Leicester with Habanero chillies and peppers. It's all presented in one of our wooden gift boxes and is protected with wood wool. You can also personalise this gift with a written and printer gift message. Send it anywhere in the UK with next day or selected date delivery for the perfect surprise!
---
Malbec Wine and Chocolates Gift Set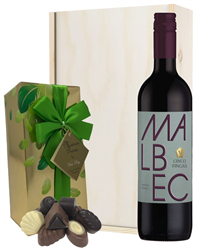 A unique and versatile gift option that comes presented in a solid wooden box and filled with wood wool to assure safe and secure delivery anywhere required. Complete with a single bottle of Argentinian Malbec wine and a 250g box of assorted Belgian chocolates, this chic and sophisticated gift set can be delivered to any event or occasion from an anniversary party to a retirement function and any other option in between. Easy to personalise with a message from you and the perfect way to assure your gift stands out from the crowd, this Malbec Wine and Chocolates Gift Set is certain to satisfy anyone lucky enough to receive it.
---
Pinot Grigio Mixed Two Bottle Wine Gift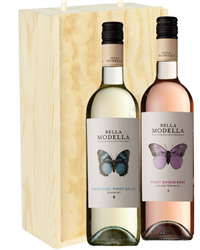 A wonderful set of wines to send to anyone with a special affinity for a delicious variety of Pinot Grigio; this truly unique Pinot Grigio Mixed Two Bottle Wine Gift Box offers two different types of this remarkable wine variety to taste and enjoy. Presented in a sleek wooden box and designed to securely hold two separate single bottles of wine for delivery, this gift box includes two bottles from Bella Modella vineyards located in Northern Italy and features one Pinot Grigio and one Rose Pinot Grigio bottle to savour. Have this amazing gift set sent to any event and assure that your recipient is getting the absolute best.
---
Chablis White Wine Gift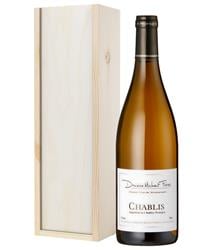 Delivered in a solid wooden box and filled with an incredibly delicious bottle of wine any wine lover will instantly fall in love with, every inch of this Chablis White Wine Gift Box boasts absolute quality as well as true elegance unlike any other. The perfect gift to send to celebrate an impressive array of possible occasions or events. Whether you have this remarkable gift set delivered to your mother or father to celebrate a special anniversary or to your co-worker to commemorate a promotion; no matter who is lucky enough to receive this gift box, they are certain to appreciate the flavours it offers, down to the very last drop.
---
English Sparkling Wine Gift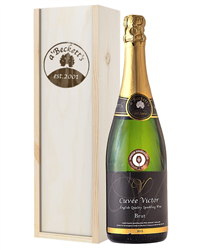 Beautifully British, treat someone to this English sparkling wine gift. Perfect for any occasion, this gift contains a single bottle of Cuvee Victor Brut to enjoy. It's produced in Wiltshire by a'Beckett's vineyard, with the finest English grapes to create a delicious flavour like no other. Not to mention it's vegan friendly. Packaged and presented in one of our wooden gift boxes, this gift can be sent anywhere in the UK and delivered either the next day or on a date of your choice. Plus, add a personalised message to be printed and included with the gift. It's a wonderful and unique wine gift for any lucky recipient.
---
Top 10 Wine Gifts For Mother's Day | Top 10 Easter Wine Gifts
---
12 Boxed Wine Gifts For Any Occasion
Wine is great to send as a gift for any event. It can help celebrate birthdays, leaving parties, graduations and house warmings or show someone how much you care.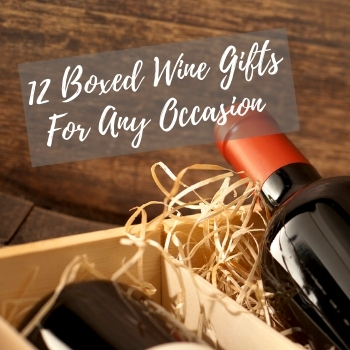 10 Best Wine Gifts For Friends
Friends deserve the best gifts, especially when it comes to wine. So when it comes to picking a wine gift, which one do you pick?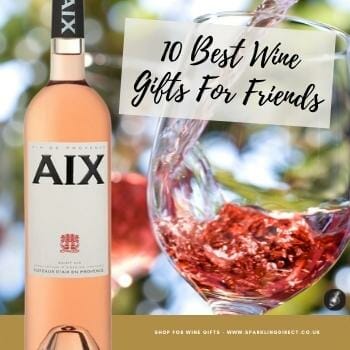 7 Best Wine and Chocolate Gift Sets
Treat someone special and send them the perfect gift of Belgium chocolates and a bottle of wine.