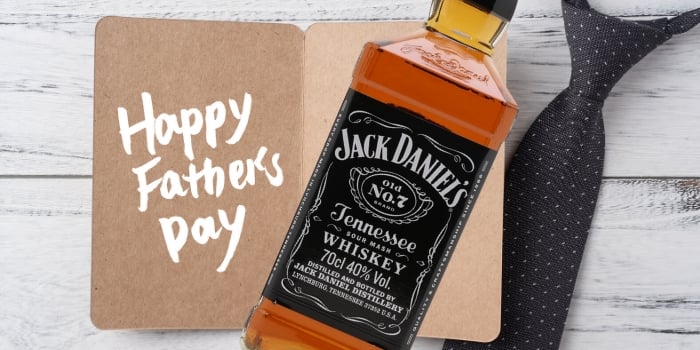 This Father's Day, send Dad a bottle of Jack Daniels presented in a wooden gift box with the words Happy Father's Day engraved on the top. Perfect for Tennessee whiskey lovers, dads, stepdads, grandad or even your father in law.
A bottle of Jack will make a lasting impression, we offer 3 unique gift boxes below to choose from. Our gift sets are hand-packed to order and can be customised with a personal message to wish him a "Happy Father's Day" and let your Dad know how you're thinking of him. Our Whiskey gifts can be delivered next day or on the date of your choice. So go on, treat day this year, and send him a bottle of his favourite whiskey.

---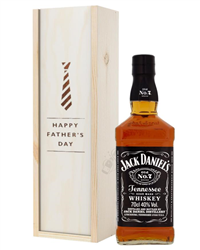 Jack Daniels Father's Day Gift
Complete with a bottle of Jack Daniels Old No. 7 Tennessee Whiskey and presented in a branded 'Father's Day' gift box lined with wood wool to ensure secure delivery no matter what; from top to bottom this Jack Daniels Tennessee Whiskey Father's Day Gift Box offers everything you've been searching for in a unique Father's Day gift unlike any other. Easy to personalise with a message from you if desired and an extraordinary gift choice for any dad or father-in-law in your life no matter who they may be, this amazingly classy gift set is sure to stand out from every other gift they receive this year.
---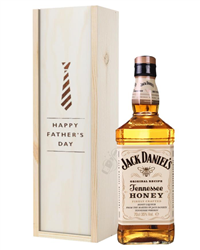 Jack Daniels Honey Father's Day Gift
Just the fashionable Father's Day gift any whiskey-drinker would be more than happy to receive this year; every single inch of this Jack Daniels Honey Whiskey Father's Day Gift is created to fill any dad you know with warmth and true appreciation from the very moment it arrives. Presented in a solid wooden box and lined with wood wool for secure delivery as well, this gorgeous gift box can include a personalised message from you along with it as well if desired. Sophisticated, unique and remarkably delicious through each and every glass, this magnificent gift box is a wonderful addition to any Father's Day celebration, anywhere.
---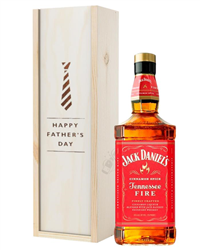 Jack Daniels Fire Father's Day Gift
A great Father's Day gift for any dad in your life that can truly appreciate a unique whiskey flavour from beginning to end. Complete with a single bottle of Jack Daniels Original Recipe Tennessee Fire Whiskey and boasting a full and heat-filled flavour you won't find anywhere else; from the very first sip, this amazingly bold bottle of whiskey is made to slowly sip, and savor, until every drop is finally gone. Easy to customise with a personal message from you and great served both chilled and hot, this Jack Daniels Fire Whiskey Father's Day Gift Box also features the words 'Happy Father's Day' branded on top and will bring a permanent smile to the face of any father you choose to send it to.
---
---
The 5 Best Whisky Gifts to Buy Dad for Father's Day 2020
Are you searching for gifts for dads who like to drink whisky? This Father's Day treat your dad to something very special, something that he will enjoy and remember and we're not talking about socks!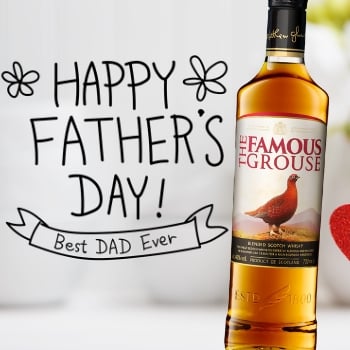 The 5 Best Wine Gifts For Dad This Father's Day Which can be Delivered
Are you searching for wine gifts that can be delivered to your dad for Father's day? Look no further, send your dad, grandad, father-in-law something that will blow his socks off and keep him smiling all day!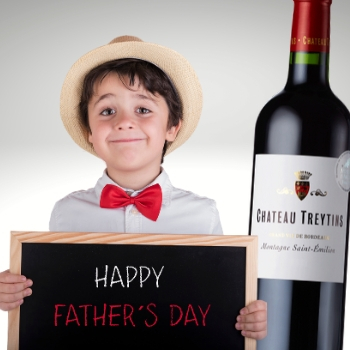 The 5 Best Father's Day Gifts For Dads who Love Gin
Are you searching for the best gin gifts for father's day? We know it can be hard choosing something special if you have a dad who has everything or wants nothing. Don't worry, we have a selection of gifts for dads who love a glass of gin.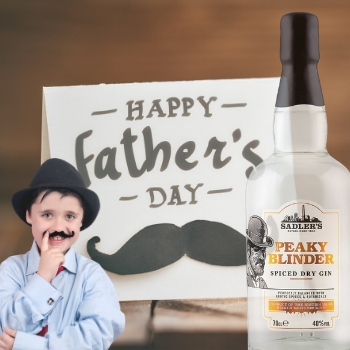 The 5 Best Gifts of Champagne to Send Dad this Father's Day
This Father's Day, surprise Dad with a gift he can truly celebrate with. Champagne is perfect for dads-to-be and first father's day gifts all the way to grandad.