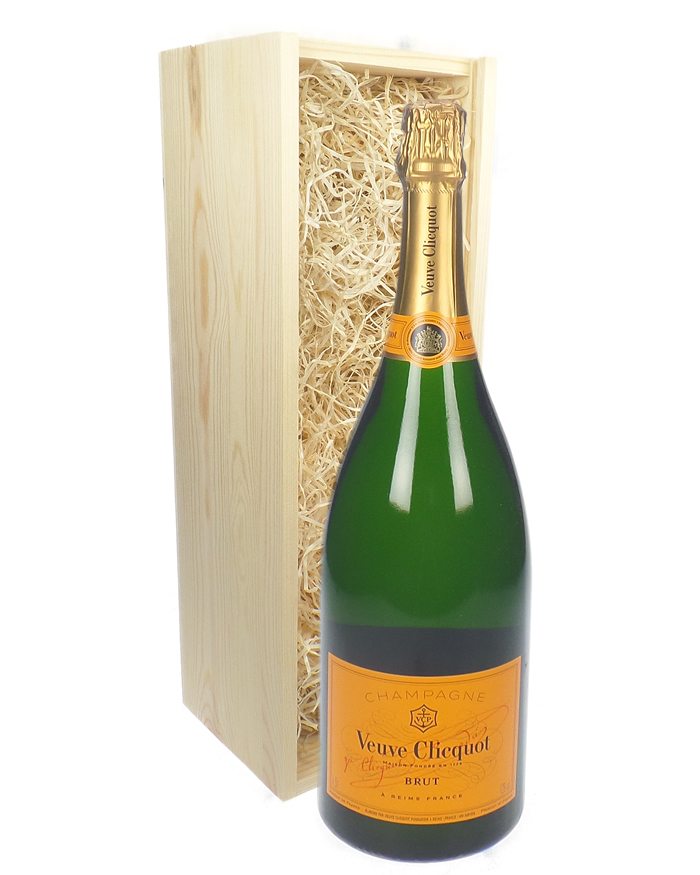 Champagne is one of the few things that comes in many different styles, such as non-vintage, rose, Blanc de Blanc, Demi-sec or Vintage amongst others and these all obviously taste quite differently. However, champagne is also produced in varying bottle sizes, which too taste differently from each other. Champagne is produced in quarter size bottles (25cl) all the way up to a Nebuchadnezzar, which is a whopping 15 litres and after the regular bottle size of 75cl probably the next most popular are magnums of champagne.
A Magnum of champagne is 1.5lr in size which equate to two bottles. All the major Champagne houses produce a variety of sizes and although not all produce the entire range they do all tend to produce the popular magnum. On the whole a magnum can be more expensive than its regular bottle size equivalent, due to the fact that a lot less are produced so the cost of the actual bottle itself is higher to both make and distribute.
Even so, many wine critics agree that the taste of a magnum is far superior to that of a 75cl size bottle. This can be attributed to the fact that Champagne which is produced and stored in larger bottles ages at a slower rate due to there being less air in the bottle.
We stock magnums of champagne all of which are available for delivery the next working day and make fantastic gifts to enhance any special occasion. Our range of magnums currently consists of Langlois Crement Brut, which is a sparkling wine, Bourgeois Diaz, our house brand, Lanson Black Label, Lanson Rose, Laurent Perrier Brut, Laurent Perrier Rose, Moet Et Chandon, Veuve Clicquot, Bollinger Special Cuvée, Bollinger Grande Anne and Moet Vintage.
All our magnum of champagne gifts are available in either their own branded gift boxes or our excellent wooden gift boxes and come complete with an added gift message, making them a great gift choice for that added pizazz.