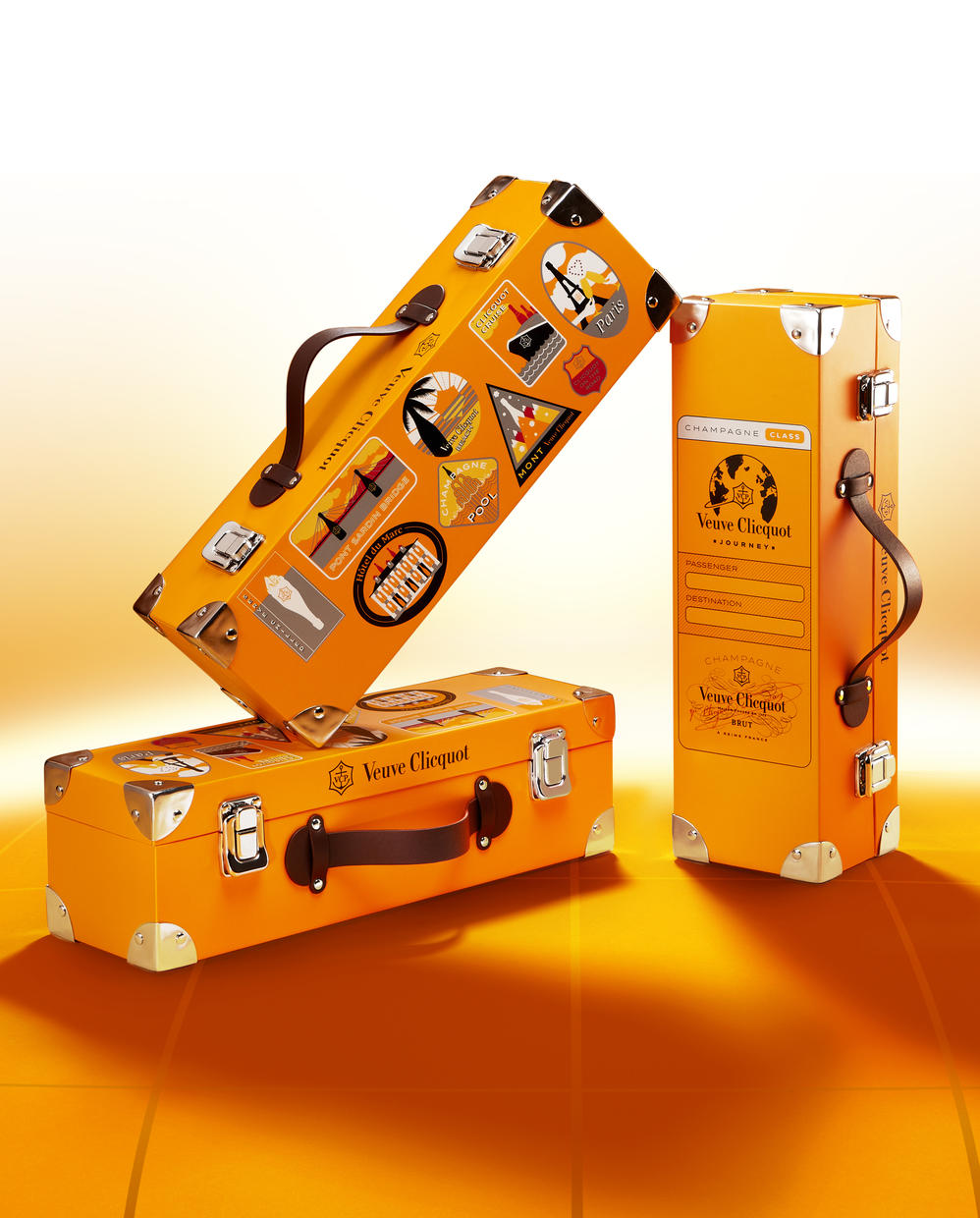 You can always tell a seasoned traveler from the stickers on their suitcase; each destination leaves its trace, with its own set of dreams and memories.
The Clicquot Trunk, crafted out of Veuve Clicquot yellow cardboard and leatherette, comes already emblazoned with part of its history through a set of stylized stickers.
Fellow and future travellers then write the next chapter, customizing their Clicquot Trunk with their own destination.
Since its founding in 1772, the House has exported its wines, first throughout Europe, then to the US, to finally extend into Latin America, Africa, Asia and the Pacific. At that time travelling was an adventure and shipping wines around the world, a challenge.
Inspired by the forward-looking spirit of adventure, the enduring passion for discovery and excellence that gave birth to the House, this year Veuve Clicquot invites you to take a Journey and live your passions. When you think about your passion, a key destination always comes to mind.
As part of Veuve Clicquot's Journey range, the Clicquot Trunk is the perfect gift box for the distinguished yet free spirited traveller.
View our range of Veuve Clicquot gifts.