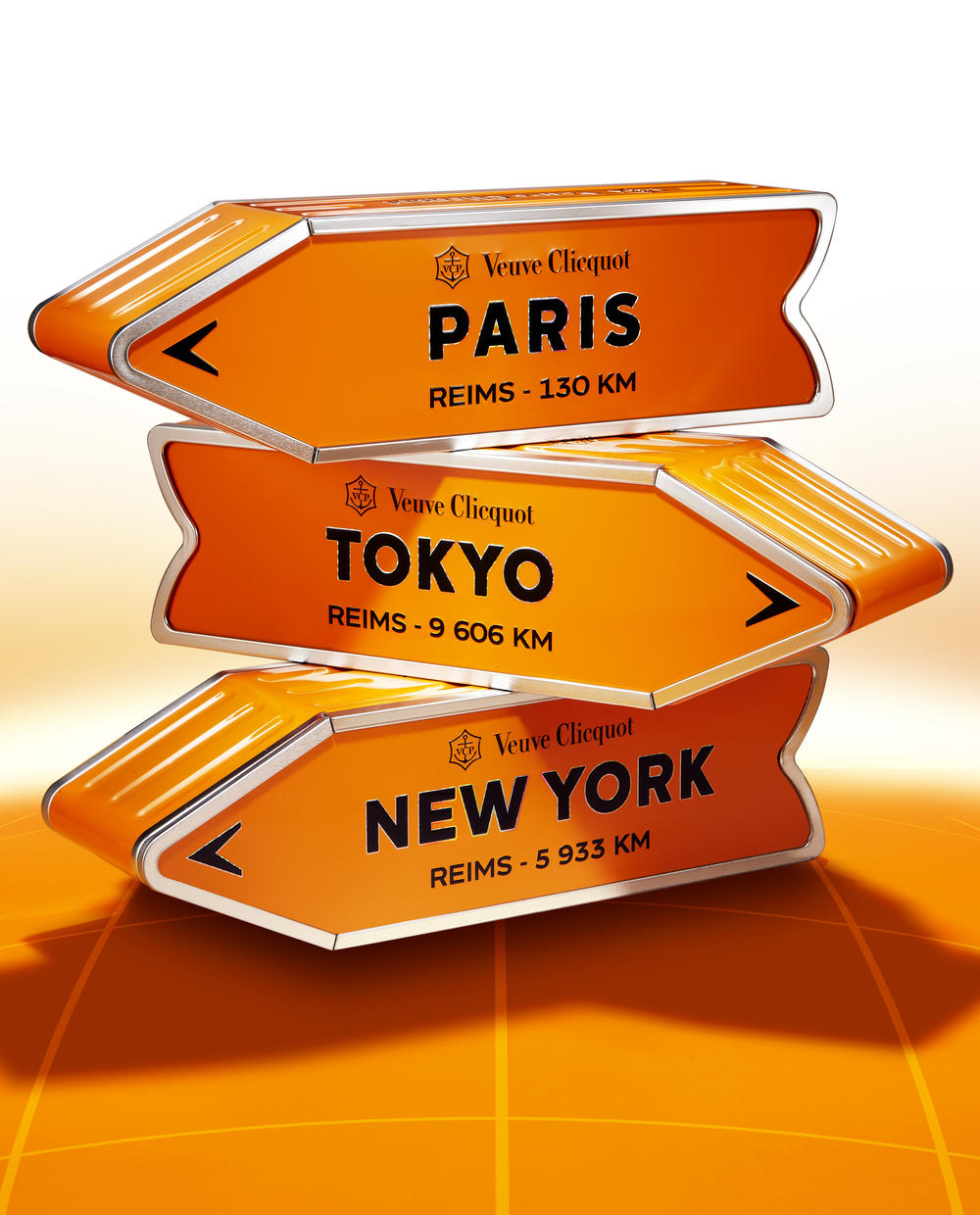 Where do you want to go? The Clicquot Arrow can point the way through a collection of 29 destinations from New York to Kyoto to Paris… and the distance separating you from Reims, the center of the House's production.
Real twist on traditional road signs, the Clicquot Arrow invites you to celebrate your Journey with this metal case fashioned in Veuve Clicquot's signature yellow color.
The lids to the metal box vary with 29 destination names which retrace some of the original exports of Veuve Clicquot.
The destinations available are : Amsterdam, Buenos Aires, Berlin, Cape Town, Dallas, Hawaii, Hong Kong, Istanbul, Ibiza, Kyoto, Las Vegas, London, Los Angeles, Mykonos, Mexico, Miami, Milan, Monaco, Montreal, Moscow, New York, Paris, Rio De Janeeiro, Rome, Shanghai, Saint-Tropez, Stockholm, Sydney & Tokyo.
Inspired by the forward-looking spirit of adventure, the enduring passion for discovery and excellence that gave birth to the House, this year Veuve Clicquot invites you to take a Journey and live your passions. When you think about your passion, a key destination always comes to mind.
View our range of Veuve Clicquot gifts.