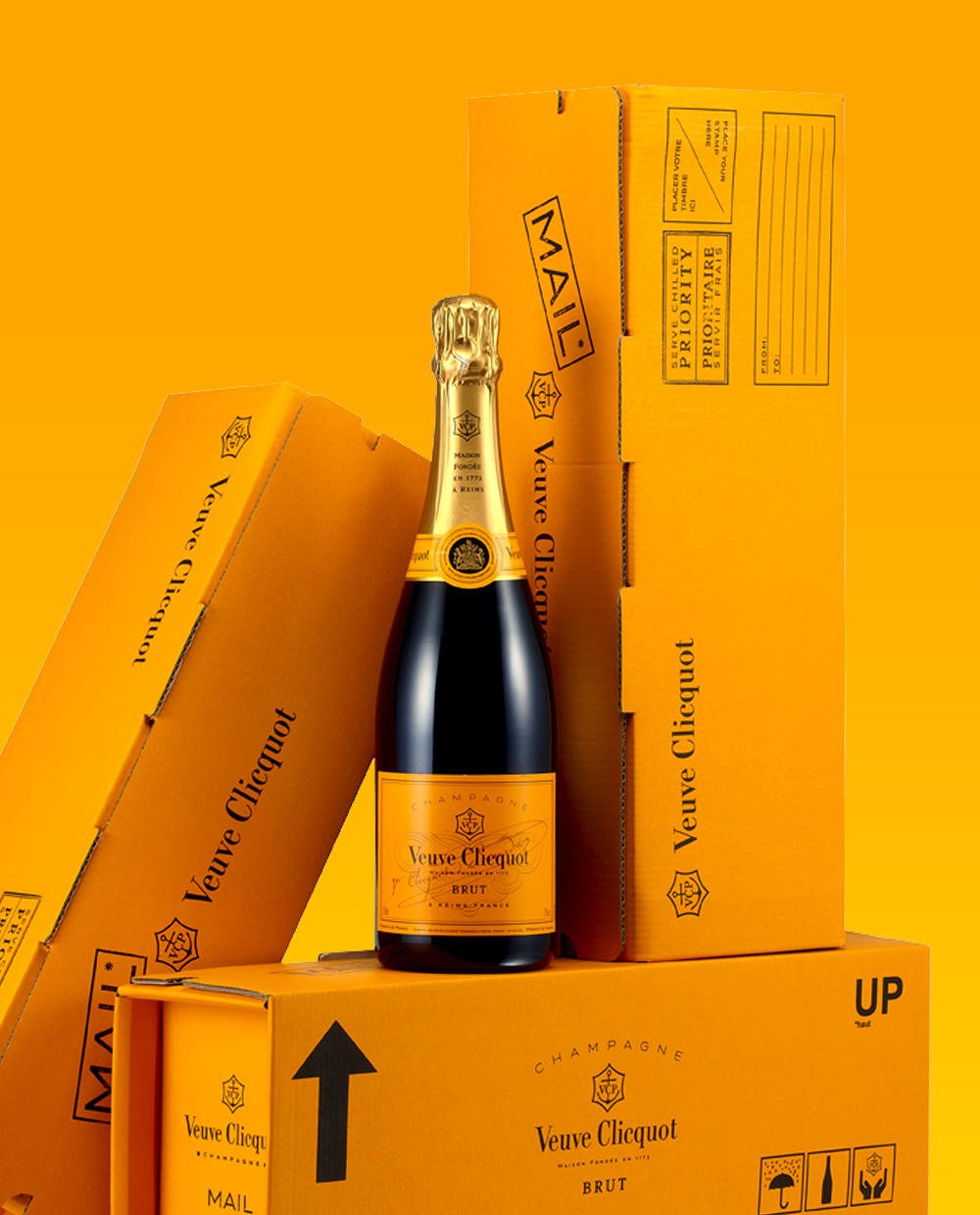 Brilliantly designed, this secure cardboard box is custom-fitted to safely nestle one 75cl bottle of Veuve Clicquot Yellow Label Brut.
Who wouldn't jump for joy getting that in the mail?
With international standard postal labels for contents of its kind, all it needs is the proper postage and the address of its destination, and it's ready to send!
Veuve Clicquot Yellow Label Brut has been the symbol of the House since 1772. A perfect balance between power and finesse, its complexity comes from the predominant presence of Pinot Noir and Reserve Wines.
Grapes from as many as 50 to 60 different Crus are used for the blending of Yellow Label. The predominance of Pinot Noir provides the core structure of Clicquot, while a touch of Meunier rounds out the blend. Chardonnay adds the elegance and finesse essential to a perfectly balanced wine.
Traditionally, the proportion of each grape variety used is 50 to 55% Pinot Noir, 15 to 20% Meunier and 28 to 33% Chardonnay These figures vary slightly from year to year depending on conditions.
Part of Veuve Clicquot's essentials range, the Express box is a great gift for those that love Veuve Clicquot Champagne.
View our range of Veuve Clicquot Champagne.