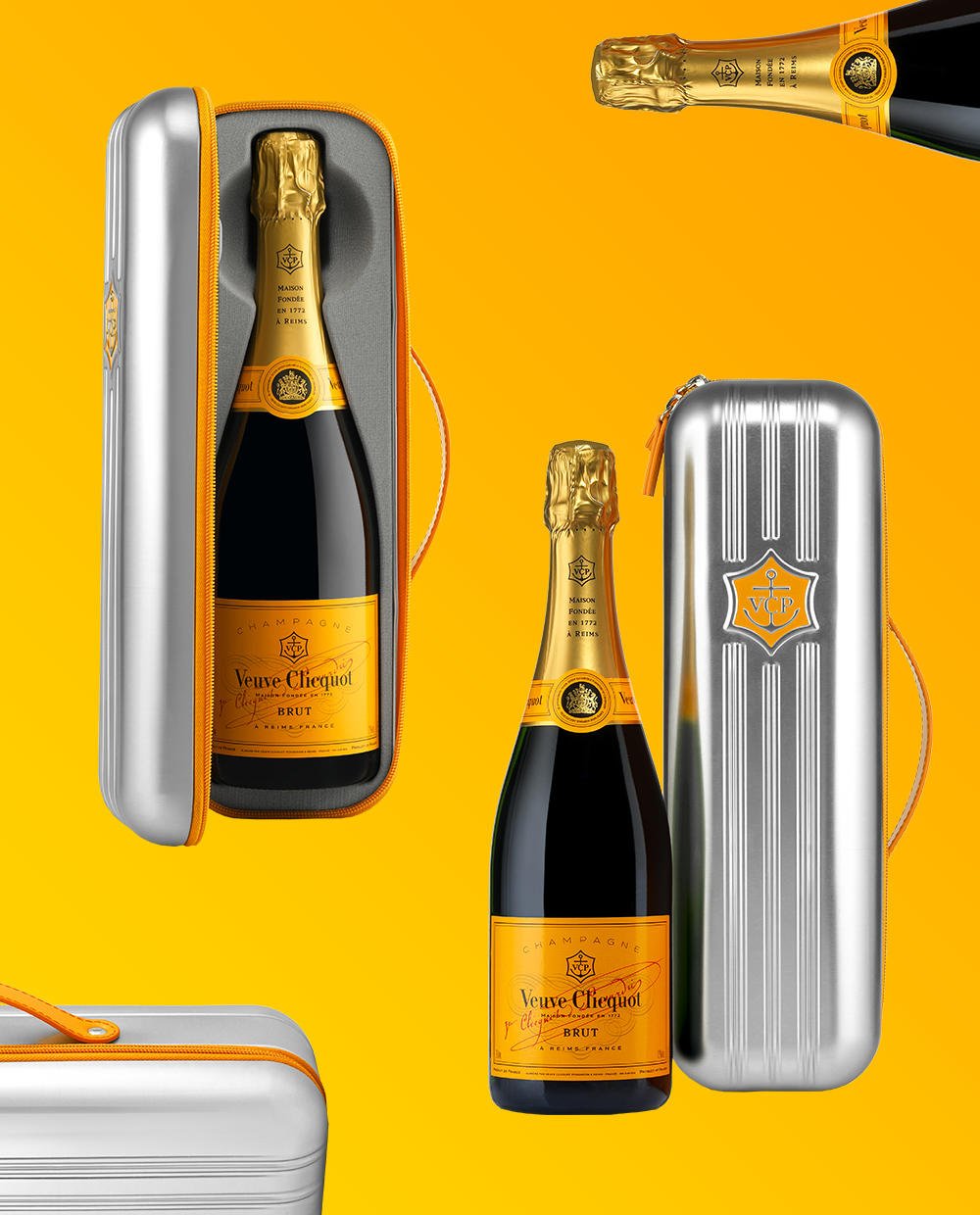 Fashioned as a metal valise, this chic bottle carrier imports the Clicquot experience of faraway adventures.
With its Clicquot-yellow travel handle and famed comet emblem, the Clicquot Suitcase packs a golden Champagne treasure to welcome you anywhere.
Veuve Clicquot Yellow Label Brut has been the symbol of the House since 1772. A perfect balance between power and finesse, its complexity comes from the predominant presence of Pinot Noir and Reserve Wines.
Grapes from as many as 50 to 60 different Crus are used for the blending of Yellow Label. The predominance of Pinot Noir provides the core structure of Clicquot, while a touch of Meunier rounds out the blend. Chardonnay adds the elegance and finesse essential to a perfectly balanced wine.
Traditionally, the proportion of each grape variety used is 50 to 55% Pinot Noir, 15 to 20% Meunier and 28 to 33% Chardonnay These figures vary slightly from year to year depending on conditions.
Part of Veuve Clicquot's essentials range, the suitcase is a great gift for those that love the Veuve Clicquot branded products.
View our range of Veuve Clicquot Gifts.