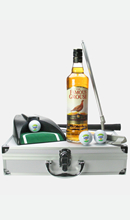 As a Father I enjoy Fathers Day, its great to see my two children bound into the bedroom offering me my gifts; the gifts that I have paid for and expressively told their mother, my wife to get!! However, if I was to receive something from Sparkling Direct, I would be more than happy!
Fathers Day is the third Sunday in June (this year 16th of June) and was only created in 1910. Unlike Mothers Day, which was created a year earlier, Fathers Day is celebrated internationally on the same day. Sure in some countries Fathers Day is on a different date, but the majority goes with the third Sunday in June.
Times have changed, when I look back at what I used to get my Father as a Fathers Day gift – socks, socks and more socks, hey some
years if he was good I would push the boat out and get some aftershave. Now, thankfully we have the internet and our options are almost endless. To start with we no longer need to remember such dates, we get emails, dozens of them from companies we have registered with telling us to get Dad something special and expensive. We order it then they charge us extra to deliver – ouch. We offer something better these days. Sparkling Direct could have been created for Fathers Day. Almost everything we sell would make a perfect Fathers Day gift. A single bottle of red wine, a bottle of gin, vodka, bourbon, single malt whisky gift or Champagne gift – we have them all in stock and deliver across the UK on weekdays for free.
Our Fathers Day section highlights what we feel would make some of the best gifts for fathers Day and are a bit different to some of our other offerings which are available all year round.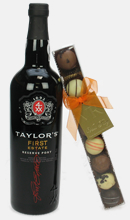 A popular Fathers Day gift we sell is the Port and truffles. Most Dads like a drink and Port is seen as a great drink to have as a single glass usually in the evening after dinner. Chocolates, well they speak for themselves and are good anytime!
A single malt is also a very good choice. Whatever your Dads taste in Whisky is we should be able to find a Scotch to suit. We stock most of the main brands and sell them either on their own as single bottle whisky gifts, or with pate, biscuits, chocolates or even teddy bears.
The barbecue king is a new gift for this year and is already proving popular. Here you can send dad a bottle of Malbec wine, which is
perfect with grilled meat, together with some Smokey bbq rub, to flavour the meat before you cremate, I mean cook it and some Chimichurri Marinade, which is again used to flavour your choice of meat.
All our gifts are delivered with your own personal greeting to make every Dad seem special and cared for on Fathers Day – just how it should be!!