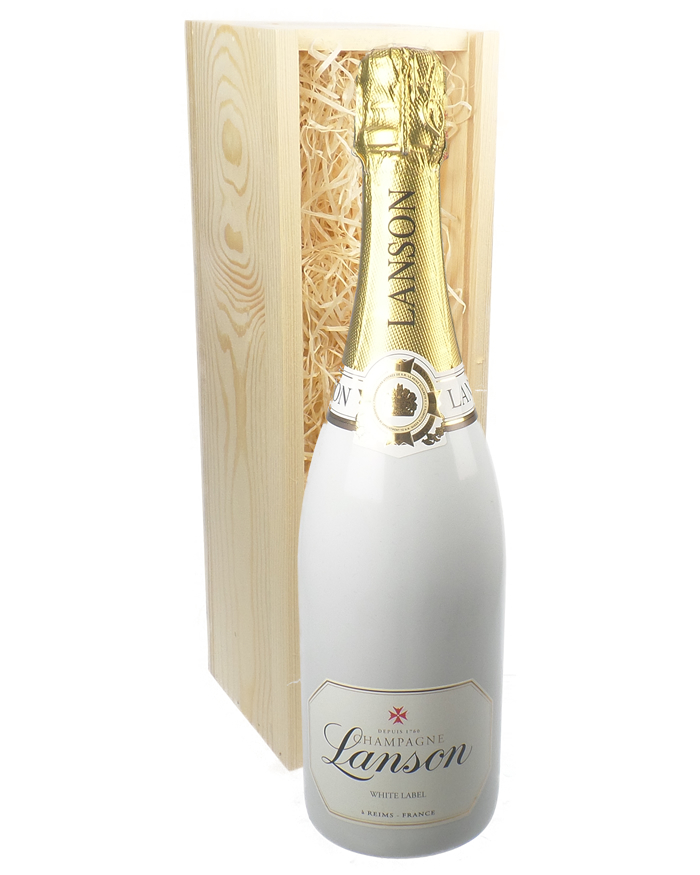 White Label Champagne
Faithful to Lanson's distinctive style, Lanson White Label is zesty and refreshing yet balanced by a softer off-dry character. Bring out the flavours by adding a twist of your favourite fruit to the glass, such as a twist of lemon rind or a slice of strawberry.
Aromas of white flowers and ripe pear fruit flavours, with real softness and signature Lanson freshness.
The Blend: 38% Chardonnay, 37% Pinot Noir, 25% Pinot Meunier
Number of crus: 50 to 60 different crus
Champagne Lanson is one of the oldest existing Champagne Houses, making some of the world's finest champagnes since 1760. Over the years, the winemakers behind this famous label have carefully perfected their art, passing down the secrets of their craft from one generation to the next.
Lanson's chef du cave, Jean Paul Gandon, has been chief winemaker for over 40 years, blending every single one of the champagnes bearing the Lanson name.
Champagne Lanson is quite unlike other champagnes. It's made predominantly with Chardonnay and Pinot Noir grapes and doesn't undergo so-called malolactic fermentation as most other champagnes do. As a result, the flavours of Champagne Lanson are distinctly fresh with exceptional fruit flavours.
At Sparkling Direct we currently stock the following Champagne bottle sizes of Lanson white label;