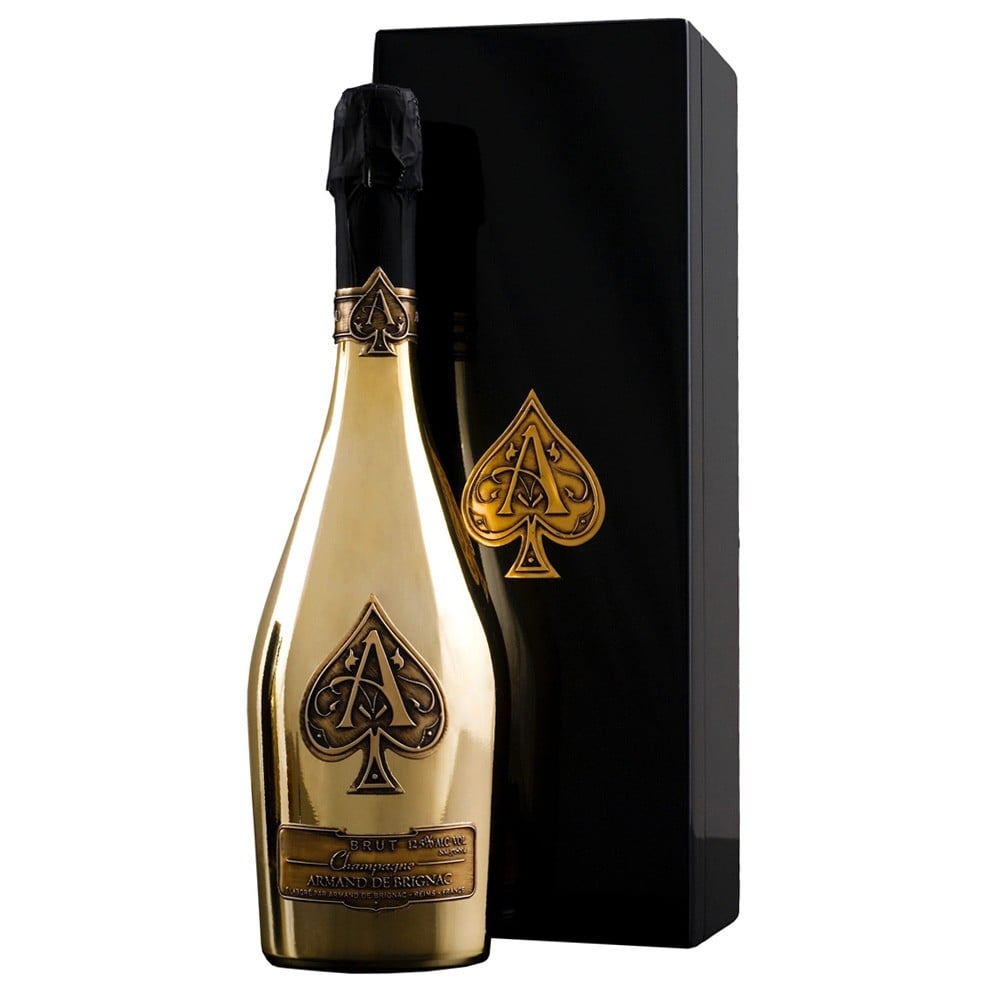 Ace of Spades Champagne
Armand de Brignac, colloquially "Ace of Spades" after the logo, is the name of a Champagne brand produced by Champagne Cattier, and sold in opaque metallic bottles.
The brand was introduced in late 2006 by Sovereign Brands in partnership with Cattier. On November 5, 2014, it was announced that Jay-Z had acquired Armand de Brignac.
Champagne Cattier is a family-owned Champagne house situated in the village Chigny-les-Roses in the Montagne de Reims part of Champagne, France. The Cattier Family have been vineyard owners since 1763, and started to produce Champagnes under their own name in 1918.
The Armand de Brignac Ace of Spades Brut Gold NV, the brand's flagship cuveé, is a singular example of the Brut Champagne tradition.
Marvelously complex and full-bodied, its bouquet is both fresh and lively, with light floral notes. On the palate, the Brut Gold has a sumptuous, racy fruit character perfectly integrated with the wine's subtle brioche accents.
The Champagne's texture is deliciously creamy, with great depth paired with a long, silky finish. The Brut Gold is pressed from a perfectly balanced blend of Chardonnay, Pinot Noir, and Pinot Meunier wine.
With the Ace of Spades logo articulately embedded on the bottle, Armand de Brignac brut gold is admired for both its stunning looks and its full bodied flavour. The bottle is presented in a black piano finished case with a velvet interior.