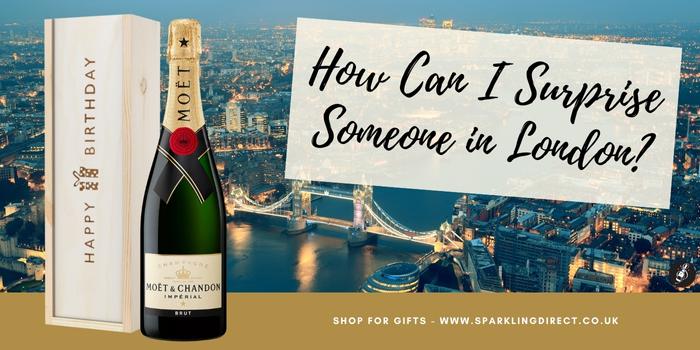 Everyone loves a surprise, especially when it's a gift. So how can you surprise someone in London?
You can send any one of our gifts straight to any London doorstep no matter the occasion. Whether to say happy birthday or simply thinking of you, our gifts make the perfect surprise for anyone. From Champagne to Gin, take a look at our delightful range of gifts and surprise someone today!
---
Champagne Birthday Gift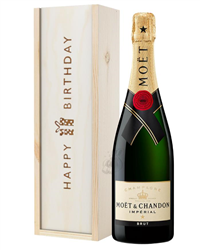 Sending heartfelt birthday wishes to someone you love has never been easier, or more elegant, than this. From the high-quality and sleek wooden gift box it comes in to the single bottle of Moet & Chandon Imperial Brut Champagne held within it, there is truly no other gift box available that will make an impression quite like this one whether the birthday celebrations are classy or casual in overall style. Easy to customise with a personal message from you if desired and boasting a simple yet chic appearance, from end to end this Moet & Chandon Champagne Birthday Gift Box features the words 'Happy Birthday' on top to assure the reason for its delivery is clear from the moment it arrives.
---
Red Wine and Chocolate Hamper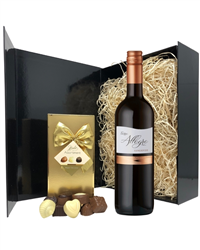 DELICIOUS WINE & CHOCOLATES HAMPER: Each red wine and chocolate hamper is packed with a bottle of Allegra Sangiovese produced in the vineyards of Northern Italy. A juicy, succulent red wine with savoury cherry and plum characters with a bright ripe fruited finish alongside 125 grams of luscious Belgian chocolates that are sure to a smile on his or her face. A special treat for red wine lovers who love to indulge in the rich and sweet taste of Belgian chocolates. A unique way to show your thanks but with a personalised gift card you can turn your gratitude or love into words. The personalised message card will be carefully delivered alongside the gift hamper to charm and surprise the recipient
---
Tanqueray Gin And Tonic Gift Set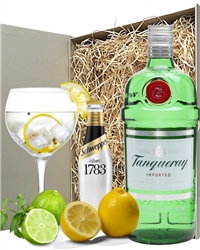 The perfect present to send to anyone in your life with a true appreciation for a quality gin and tonic to enjoy; every single ingredient required to created this smooth and delicious drink, besides a glass, is included within this gift box to assure the recipient doesn't have to wait even a moment after it arrives. Presented in a chic and amazingly sleek black gift box and filled with fabulous items from top to bottom, this Tanqueray Gin and Tonic Gift Set includes not only a single bottle of Tanqueray Gin, but also a bottle of Schweppes 1783 Tonic Water as well as a lemon and a lime to complete the required flavours. Just the gift set that improves any occasion it's delivered to.
---
Laphroaig 10 YO Single Malt Hamper
Full of flavour and remarkably elegant in both form and contents overall, this chic and stunning gift box includes a single bottle of Laphroaig 10-Year-Old Islay Single Malt Scotch Whisky, a 90g jar of Cottage Delight Farmhouse Pate with Pork, a 115g jar of pickles and a 150g package of Oval Alberts Savoury Biscuits within it and ready to enjoy. Delivered in a solid wooden gift box lined with wood wool to ensure secure delivery to any location, this truly one-of-a-kind gift set is certain to satisfy any recipient from your aunt to a sibling, friend or even a colleague if desired. Simple to personalize with a message from you as well, this gift set will catch attention at any event it's sent to.
---
Taylors First Reserve Port Thank You Gift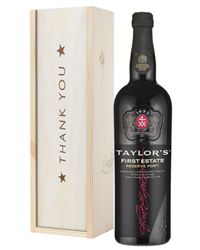 Expertly crafted to provide truly remarkable flavour from the first sip all the way down to the last, the single bottle of Taylor's First Estate Reserve Port included within this gift box is certain to satisfy the taste buds of anyone fortunate enough to receive it. Easy to personalise with a message from you and delivered in a sturdy wooden box ideal for secure delivery to any location; from the moment this Taylor's First Reserve Port Thank You Gift Box arrives its certain to bring a smile to the face, and warmth to the heart, of anyone its sent to. Surprise your aunt, cousin, grandparent, friend or co-worker with this remarkable gift box and know they're absolutely certain to enjoy every single drop of goodness it provides.
---
Grey Goose Vodka Gift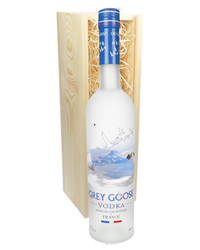 Recognised for its smooth, crisp flavour as well as its well-known appearance, this Grey Goose Vodka Gift Box is ideal for delivery to any special event from a birthday bash to a wedding reception and any occasion in between. Presented in a fashionable, sturdy wooden box and perfect for delivery to nearly any location, this gift box includes a truly tasty bottle of French Grey Goose Vodka within it and boasts a remarkably stylish appearance from the outside in as well. Just what you need to get any party started and keep it going all night, or all day, long.
---
Jameson Whiskey and Chocolates Gift Set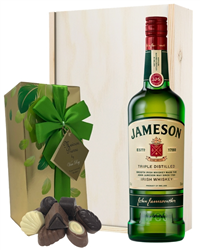 Designed to fully satisfy any whiskey drinker in your life throughout every bite and sip; this Jameson Whiskey and Chocolates Gift Set boasts an elegant appearance and an extraordinary form that will bring an instant smile to the face of anyone fortunate enough to receive it. Complete with a single bottle of Jameson Triple Distilled Irish Whiskey as well as a 250g box of assorted Belgian chocolates, every single inch of this unique and delicious gift set offers everything you've been searching for in a one-of-a-kind gift option they won't soon forget. Easy to personalize with a message from you as well if desired, this gift set comes delivered in a sturdy wooden gift box ideal for secure delivery to any location.
---
---
How Can I Send a Birthday Gift in London?
Looking to send a birthday gift to someone living in London? Find out how to do so and which gifts to send here in our latest gift guide.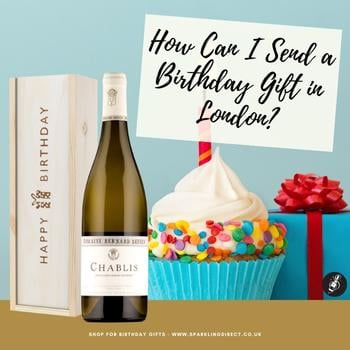 How Can I Send A Gift To Someone In London?
Did you know we deliver to London? No matter the distance or occasion, we can deliver the perfect gift to someone's doorstep. Find out more here.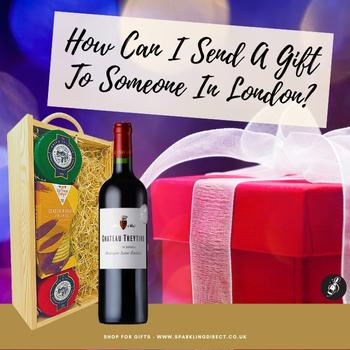 How Do I Get Wine Delivered to London?
Thinking of sending a wine gift to a London address? We've got everything you need to know here in this exclusive gift guide.