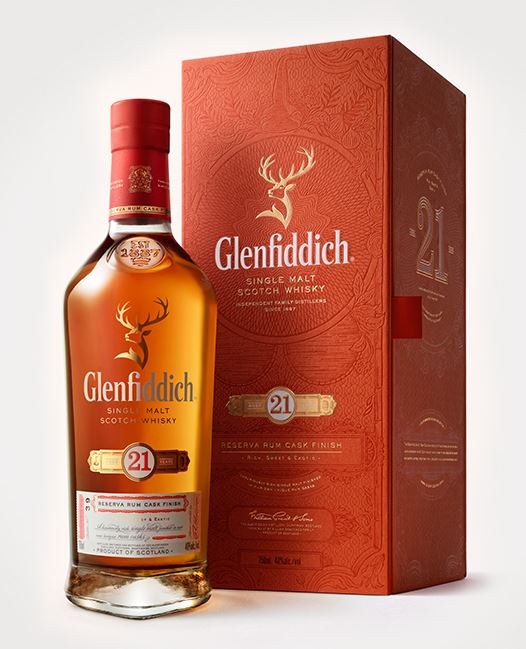 Glenfiddich use casks that once contained premium Caribbean rum to finish our 21 Year Old expression. It's the details that matter.
This expression spends four months finishing in Gran Reserva barrels selected by our Malt Master, adding to its distinctive and complex flavour.
Experience an intense and vanilla sweet aroma, floral with hints of banana, followed by a soft, lively taste with lime, ginger and spice and a complex and exceptionally long ending.
The rum finish releases layers of intensity and sets this 21 Year Old apart from other whiskies.
Nose
Intense and vanilla sweet. Floral, hints of banana, figs, rich toffee, new leather and oak.
Taste
Initially soft, then brisk, vibrant and drying, peppery, a touch of smoke, oak, lime, ginger and spices.
Finish
Very long, warming, dry and spicy.
Glenfiddich 21 Year Old is finished in one of our oldest, most intimate stone-built warehouses. The air is thick with maturing aromas and weighty oak casks are stacked on earthern floors.
View our range of Whisky Gifts.