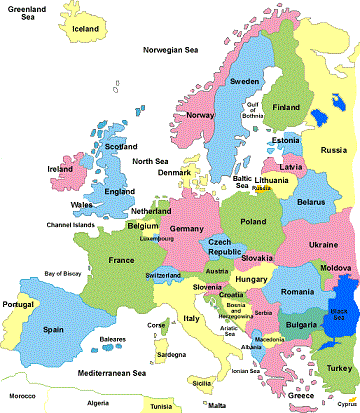 At Sparkling Direct we make sending Champagne abroad easy. We've been online for 15 years and send all our Champagne gift sets direct from our warehouse here in the UK to the recipients home address or place or work throughout Europe.
We offer delivery to 26 countries across Europe. Delivery takes 3 to 5 working days from when you place your order.
In order for our Champagne to be sent directly we only use industry specific packaging, which has been designed to keep the bottle safe whilst in transit and has been rigorously tested by all parties concerned.
You can add a personal gift card message with your gift, which is perfect for saying happy birthday, thank you or get well soon. You can track your order via our website and we'll keep you updated with email confirmations.
We currently offer delivery to the following countries
Austria, Belgium, Bulgaria, Croatia, Czech Republic, Denmark, Estonia, France, Germany, Greece, Hungary, Icealnd, Ireland, Italy, Latvia, Lithuania, Luxembourg, Netherlands, Norway, Poland, Portugal, Romania, Slovakia, Spain, Sweden
Delivery costs range from £20 to £40 depending on the country. On each product page you will see a drop down list of Countries available, when you select the country the current delivery charge will show.