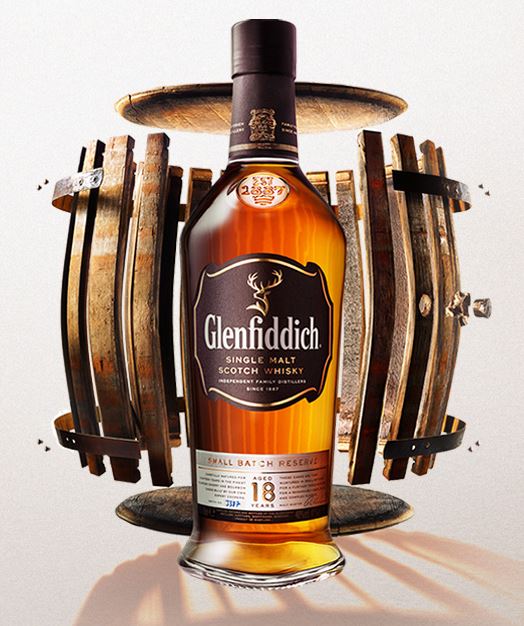 Glenfiddich use fine Spanish Oloroso wood and American oak to mature this rich, intriguingly fruity and robust oak expression, but there are many more reasons why this expression is special.
Every batch is individually numbered and carefully watched over. Each has extraordinary consistency and character from an intense marrying period, and a warming, distinguished finish.
A truly exceptional single malt whisky gift, the result not just of eighteen years of care and attention, but of whisky-making craft and knowledge passed down through the generations.
Highly experienced coopers at Glenfiddich whisky say that around 65% of a final whisky's character comes from the wood it's matured in.
Nose
A remarkably rich aroma with ripe orchard fruit, baked apple and robust oak.
Taste
Richly delivers luxurious dried fruit, candy peel and dates. Overlaid with elegant oak notes.
Finish
Warming, rewarding and distinguished.
View our range of Glenfiddich Whisky Gifts.