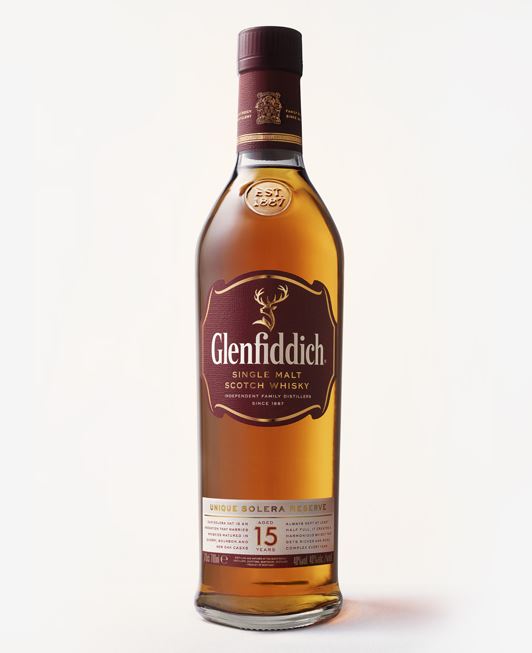 Glenfiddich 15 Year Old expression is created using a technique pioneered by the Glenfiddich Malt Master and its warm, spicy flavours are transformed with the alchemy of the Solera Vat.
Aged in European oak sherry casks and new oak casks, the whisky is mellowed in our unique Solera Vat, a large oak tun inspired by the sherry bodegas of Spain and Portugal.
Never emptied, and kept half full of whiskies since 1998, our Solera Vat is the culmination of curious minds and the pioneering spirit of our family.
It's also the secret behind this whisky becoming the first 15 year old expression to enter the top ten best selling single malts.
Nose
An intriguingly complex aroma. Sweet heather honey and vanilla fudge combined with rich dark fruits.
Taste
Silky smooth, revealing layers of sherry oak, marzipan, cinnamon and ginger. Full-bodied and bursting with flavour.
Finish
Satisfyingly rich with lingering sweetness.
European oak sherry and American oak casks imbue our whisky with aromas and flavours. It is then harmonised by the magic of our Solera Vat process, adding complex layers of warm spice, honey and rich fruit flavours.
View our range of Glenfiddich Whisky Gifts.