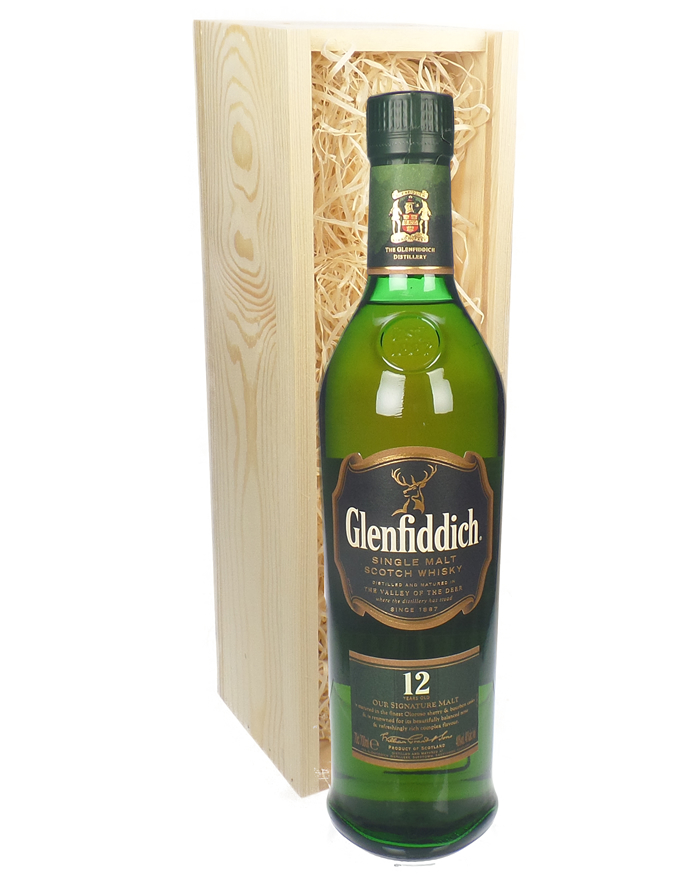 Glenfiddich whisky is matured for 12 years in Olorosso, European oak sherry and American oak casks before being married by Malt Master, Brian Kinsman, in specially designed, uniquely sized oak marrying tuns for 9 months.
With a unique freshness from the same Highland spring water used since 1887, its distinctive fruitiness comes from the high cut point William Grant always insisted upon.
Carefully matured in the finest American oak and European oak sherry casks for at least 12 years, it is mellowed in oak marrying tuns to create its sweet and subtle oak flavours.
Creamy with a long, smooth and mellow finish, our 12 Year Old is the perfect example of Glenfiddich's unique Speyside style and is widely proclaimed the best dram in the valley.
Nose
Distinctively fresh and fruity with a hint of pear. Beautifully crafted and delicately balanced.
Taste
Characteristic sweet, fruity notes. Develops into butterscotch, cream, malt and subtle oak flavours.
Finish
A long smooth and mellow finish.
GOLD MEDAL 2014 International Spirits Challenge (ISC)
GOLD MEDAL 2014 International Wineand Spirit Competition (IWSC)
View our range of Glenfiddich Whisky Gifts.