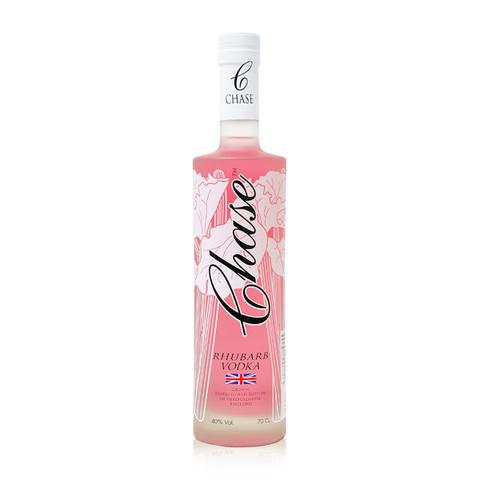 Quintessentially British and delectably sweet, Chase Rhubarb Vodka Gift is delicately pink in colour with the scent of stewed rhubarb.
The Rhubarb slowly cooked in Herefordshire (England UK) before distilling it with naturally sweet and creamy Chase Vodka in a bespoke copper batch pot still.
The resultant spirit is then further distilled a fourth time to infuse the flavours, before adding macerated fresh rhubarb and filtering to leave a delicate pink colour.
Chase Rhubarb Vodka
Nose
clean and spirit with fresh stewed rhubarb.
Palate
fresh rhubarb retaining a hint of rhubarb tartness and peppery spirit.
Finish
creamy texture from the potato base spirit, finishing like a fine reposado tequila or mescal.
Ideal for sipping neat, over ice, or as the base to a Rhuberry Fool.
Rhuberry Fool; combine 1 part Chase Rhubarb Vodka with 1 part pressed apple juice in a chilled champagne flute. Muddle raspberries and fine strain before topping with English sparkling wine. Garnish with finely sliced fresh rhubarb and a raspberry.
View our range of Chase Vodka Gifts.