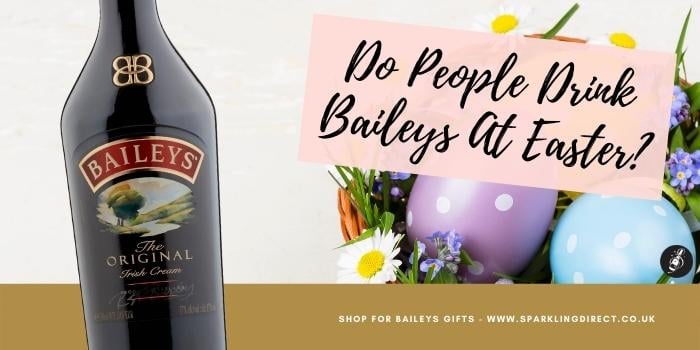 Everyone loves a bit of chocolate at Easter, but it's not the only appropriate treat. Baileys is the perfect drink that combines chocolate and alcohol. But do people drink Baileys at Easter?
Whilst popularly seen as a Christmas drink, Baileys is actually perfect all year round. For those that want the taste of chocolate at Easter but don't enjoy the classic egg, Baileys is actually the perfect substitute. You could even enjoy a glass with your Easter chocolate, making it a chocoholic's heaven!
---
Baileys and Chocolate Hamper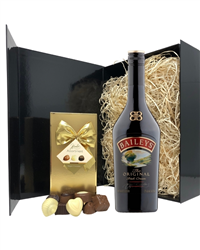 Give someone the most indulgent gift of them all with this Baileys chocolate gift set. Perfect for any occasion or recipient, send a single bottle of Baileys Irish Cream along with a box of assorted Belgian chocolates. It's beautifully presented in a sleek gift box and is protected with wood wool to ensure safe delivery. You won't find a better gift than this one. Plus, complete this gift with a personalised message and make this a present to remember! Next day or selected date delivery is available anywhere in the UK, no matter the distance. So why not give a Baileys lover the gift they deserve?
---
Baileys Single Bottle Gift Box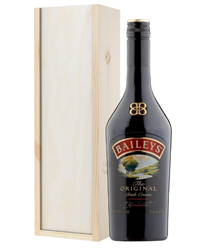 A versatile and sophisticated gift option that is sure to add style, elegance and dignity to any occasion it's delivered to. Delivered in a solid and sturdy wooden gift box and sure to withstand delivery to any location, this Baileys Original Single Gift Box makes a wonderful addition to any anniversary party, birthday bash or Christmas celebration desired. Simple to customise with a personal message from you and the perfect gift for surprising anyone from your spouse to a co-worker, client or friend; from the moment this magnificent gift box arrives any recipient will find themselves yearning to open it up to enjoy every single drop from start to finish.
---
Baileys and Chocolates Gift Set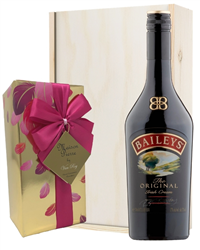 A tasty and delectable combination of flavours unlike any other; from the single bottle of Baileys Original Irish Cream to the 250g of assorted Belgian chocolates included within it, this gift box boasts nothing but absolute flavour all around. Presented in a stylish wooden box and designed to be delivered securely, this one of a kind Baileys Original and Chocolates Gift Set will truly and fully satisfy anyone that receives it. Easy to personalise with a message as well if desired, this gift set makes a perfect present to send to your staff as an incentive for a job well done, or even a congratulatory gift to celebrate a new baby, a new home, or the start of a new life after retirement.
---
---
7 Best Easter Champagne Gifts
Easter is a celebration that should be celebrated in style. Many enjoy popping a bottle of Champagne to mark the occasion. But what is a good Champagne to enjoy at Easter?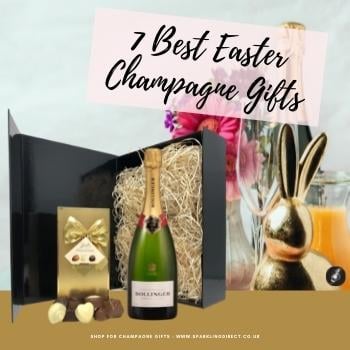 Is Gin A Good Easter Gift?
Does Gin make a good Easter gift? We explore why Gin makes a great Easter gift and highlight seven gift sets ideal to send across the UK. Take a look here.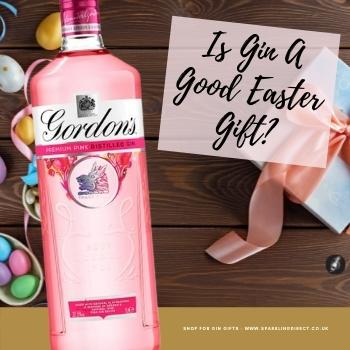 Can I Send Whisky For Easter?
Whisky makes a great gift for a range of occasions, but what about Easter? Take a look at the reasons why Whisky is perfect for the chocolate-filled holiday.