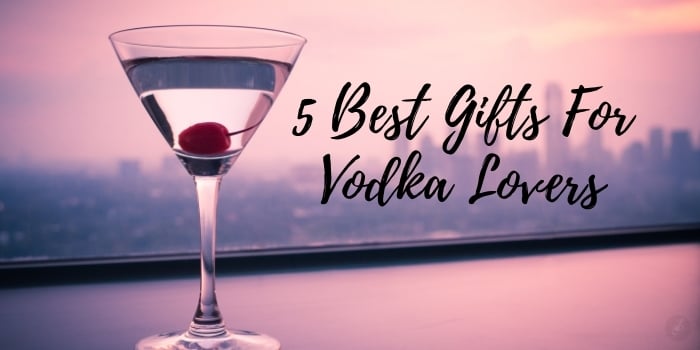 It's hard to know what to get for someone who loves Vodka. Whether for a birthday, anniversary or congratulations present, what do you get a Vodka lover?
Any gift containing Vodka is sure to make a Vodka-lover happy. Whether it's Grey Goose, Ciroc or Absolut, Vodka gifts sets are the ideal choice. We've got five great sets, perfect for him or her and sending within the UK. From luxury bottles to the best Vodka and chocolate sets, why not send one of these?
---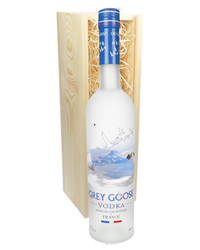 Grey Goose Vodka Gift
Recognised for its smooth, crisp flavour as well as its well-known appearance, this Grey Goose Vodka Gift Box is ideal for delivery to any special event from a birthday bash to a wedding reception and any occasion in between. Presented in a fashionable, sturdy wooden box and perfect for delivery to nearly any location, this gift box includes a truly tasty bottle of French Grey Goose Vodka within it and boasts a remarkably stylish appearance from the outside in as well. Just what you need to get any party started and keep it going all night, or all day, long.
---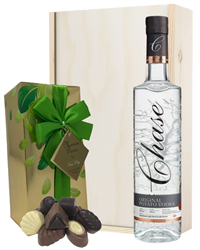 Chase Vodka and Chocolates Gift Set
Perfectly housed within a smooth and sturdy wooden gift box lined with wood wool to ensure truly secure delivery to any location; this uniquely delicious gift set includes a single bottle of Chase English Potato Vodka and a 250g box of assorted Belgian chocolates within it to taste and enjoy. Easy to personalize with a message from you and the perfect present option for any occasion. From front to back this Chase Vodka and Chocolates Gift Set is designed to bring elegance, class and sophistication to any occasion from a birthday party to a retirement celebration and more. A magnificent gift set that anyone from a family member to a mere acquaintance would be more than happy to receive.
---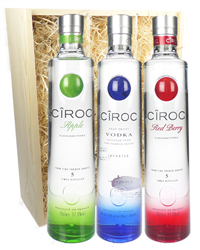 Ciroc Vodka Triple Gift Set
Deliver three times the fun with this whopper gift set containing three bottles of delicious Ciroc Vodka. Treat someone to three different flavours of the famous French Ciroc Vodka to enjoy in any way they please. This gift set will provide plenty of glasses to last and enjoy down to the last one, whether in fruity martinis or with fizzy mixers. The flavours included are; Apple, Red Berry and Original, providing a broad mix of different tastes to indulge in. Get this triple set delivered the next day or on a date of your choice, and add a personalised message to be included with the gift. If you're looking for a fun and trendy Vodka gift, this is definitely it.
---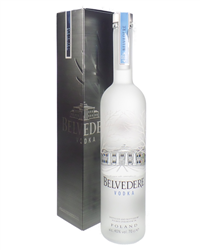 Belvedere Vodka Gift Box
Premium and sophisticated – send something this fantastic Polish Belvedere Vodka for any occasion. Produced from Polish Rye with no additives, this Vodka is one-of-a-kind and sure to impress any recipient. Whether for a birthday, celebration or thank you gift, Belvedere will make a fine addition to any vodka lover's cabinet. Perfect for cocktails and ideal for mixers, shake things up with this unique and stylish bottle and gift its magnificent flavour to anyone in the UK. Delivered in its branded gift box, add a personalised message and have it received the next day or on a date of your choice.
---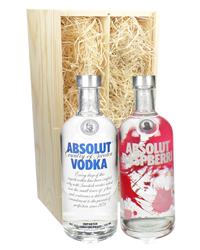 Absolut Vodka Twin Gift Set
This Absolut Vodka gift set is both fun and unique. From 21st Birthdays to Anniversaries, nothing says trendy more than these two. Made in Sweden, this collection includes two single bottles of the finest flavours of Absolut: Original and Raspberri. Both make an excellent selection for any Vodka lover and will be sure to surprise no matter the occasion. Packaged in a twin wooden box, complete the gift with a personal message and have it delivered either the next day or on a day of your choice anywhere in the UK.
---
---
10 Best Vodka Gift Sets
The best Vodka gift would be one that's unusual and personal to the recipient. Absolut gift sets, unique Chase Vodkas or even single bottles of Ciroc in gift boxes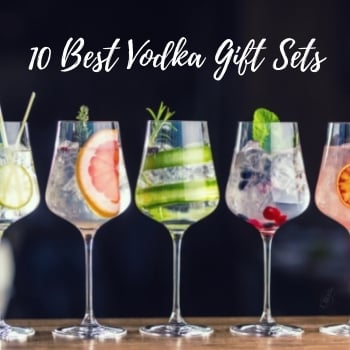 Vodka Gifts By Post
We've made it easy to send a Vodka gift to anyone in the UK for any reason. So whether it's for a birthday or celebration, you can select and send luxury gift sets for him or her. These Vodka gifts are perfect for sending by post.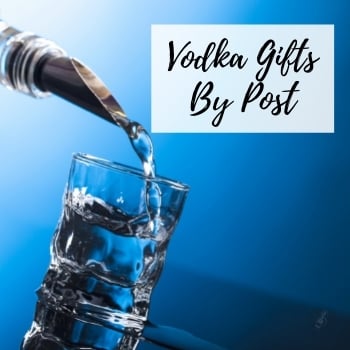 10 Best Gin Gift Sets
Searching for the perfect gin to give as a present? The UK's favourite spirit makes the perfect present for the gin lover in your life. We've got luxury gin gift sets that include a selection of flavoured gin gifts to suit every kind of gin-fluencer.