Grey Goose Vodka Gift Sets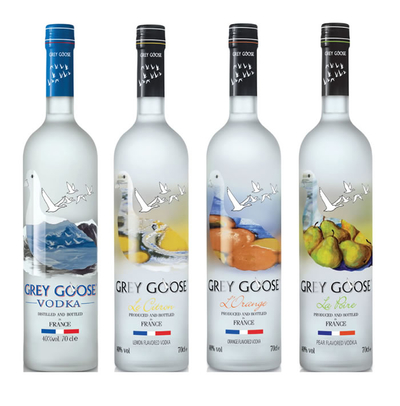 Sparkling Direct are UK suppliers of Grey Goose Vodka. Providing a next day delivery service for all vodka gifts ordered before 4pm Monday to Firday. Saturday and Sunday deliveries can also be arranged.
Select from a Single Bottle of Grey Goose Vodka for delivery or choose from our gift sets with chocolates etc..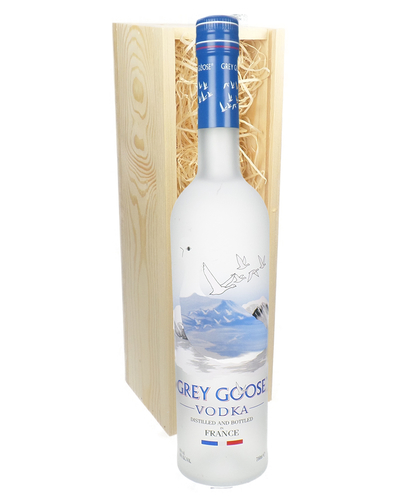 The perfect cocktail begins with the extraordinary character of GREY GOOSE vodka. Whether enjoyed by itself or mixed with fresh ingredients, the smooth, satisfying taste of GREY GOOSE elevates even the simplest ingredients.
Each batch of Grey Goose Vodka undergoes more than 550 daily quality control checks including most importantly personal tasting and approval by François Thibault.
Once approved, grey goose vodka is bottled and receives the signature cork that serves as its seal of quality.
Grey Goose produce a range of flavoured vodkas the current flavours include; La Poire (Pear), L'Orange (Orange) and Le Citron (Lemon).
At Sparkling Direct we can personalise your Grey Goose gift with a message. Its simple to create your personal message online during the checkout process and it will be printed onto a gift card then inserted with your gift box.
Click here for further details or to buy one of our Grey Goose Vodka Gift Sets