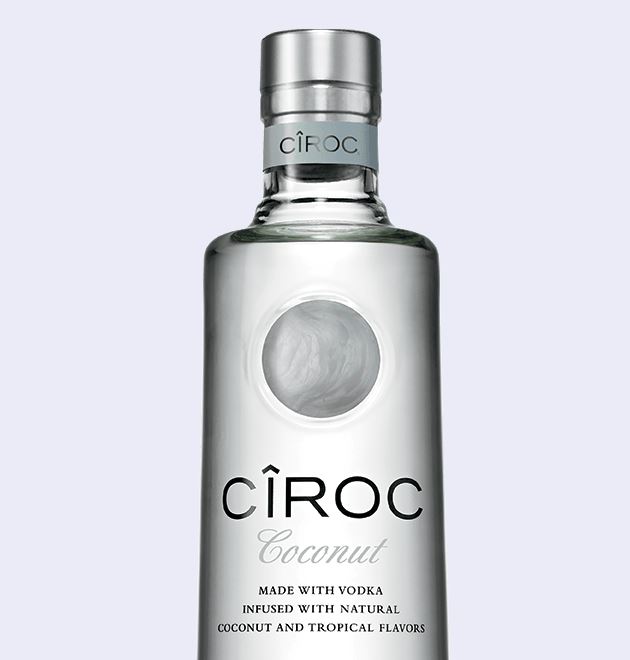 Ciroc Coconut is one of the first flavor-infused varietals from the makers of CÎROC™ Ultra-Premium Vodka and is gluten free.
Distilled five times to ensure high quality, the spirit is masterfully infused with coconut and tropical fruit flavors, resulting in a taste experience that is lusciously different and elegantly smooth.
Ciroc Coconut Gluten Free Vodka
Nose
Fresh coconut with a vanilla edge
Taste
Creamy, sweet coconut flavor with a faint hint of tropical fruit
Finish
Silky and smooth
The CÎROC™ Ultra-Premium Vodka distillation process ensures the best possible flavor. While all Vodka is distilled, Ciroc Ultra-Premium Vodka is distilled five times.
Fine French grapes are specially selected for harvest and made into a wine. The wine is distilled four times in column stills. In the fifth distillation, Ciroc Ultra-Premium Vodka is truly created in a traditional, tailor-made copper pot still at the historic Distillerie de Chevanceaux in the South of France.
View our range of Ciroc Flavoured Vodkas.