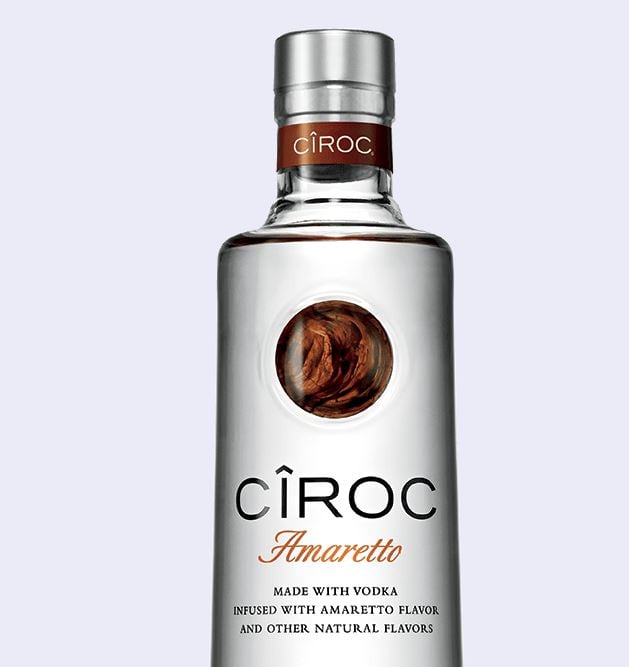 Ciroc Amaretto is the fourth flavor-infused varietal from the makers of CÎROC™ Ultra-Premium Vodka and is gluten free.
CÎROC™ Amaretto offers a rich, cherry-almond flavor with a touch of vanilla and a silky smooth finish.
The spirit has been masterfully infused with amaretto flavors, resulting in a taste experience that is lusciously different and elegantly smooth.
Ciroc Amaretto Gluten Free Vodka
Nose
Sweet cherry and marzipan
Taste
Rich almond balanced with lightly sweetened cherry flavors
Finish
Indulgent, creamy almond
The unique mixability of CÎROC™ Amaretto allows for a broad range of cocktail creativity, whether mixed with cola, pineapple juice or in a classic sour.
The CÎROC™ Ultra-Premium Vodka distillation process ensures the best possible flavor. While all Vodka is distilled, Ciroc Ultra-Premium Vodka is distilled five times.
Fine French grapes are specially selected for harvest and made into a wine. The wine is distilled four times in column stills. In the fifth distillation, Ciroc Ultra-Premium Vodka is truly created in a traditional, tailor-made copper pot still at the historic Distillerie de Chevanceaux in the South of France.
View our range of Ciroc Gluten Free Vodkas.