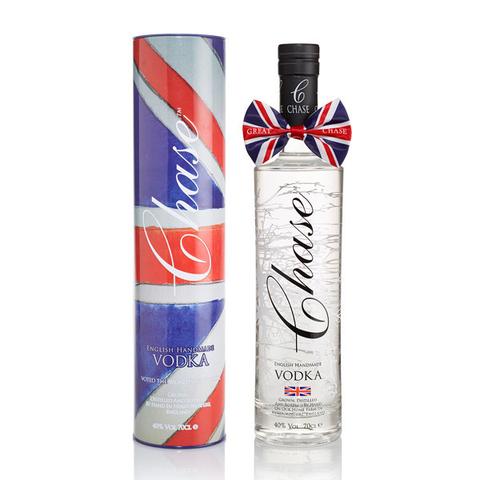 Voted the World's Best Vodka at the prestigious San Francisco Spirits Competition, Chase Vodka is the world's finest English potato vodka.
Made on a family run farm in Herefordshire, Chase are the first and only UK distillery to offer a super-premium vodka that is made entirely from seed to bottle on one estate.
The resultant spirit is an exquisite quality vodka with true provenance.
Chase Vodka
Nose
Light white pepper, hint of freshly sliced potato. Very clean
Palate
Creamy turning clean black pepper, waxy oiliness and macadamia nuts.
Finish
Clean, rounded. Smooth potato finish with mineral notes
Serve neat and chilled over ice, or enjoy as a Great Chase cocktail.
Great Chase: 1 1/2 parts Chase Vodka, 1/2 part Chase Elderflower Liqueur, a squeeze of lemon and 3 parts soda. Build all ingredients over ice in a wine glass and garnish with a lemon wedge.
View our range of Chase Vodka Gifts.