With a history dating back to 1760 Champagne Lanson is the third oldest house in Champagne and was awarded the Royal Warrant in 1860 by Queen Victoria. Champagne is an historic province in the northeast of France, best known for the production of the sparkling white wine that bears the region's name.
Located in Reims, in the heart of France's Champagne region, Lanson is one of the most renowned Champagne houses in the world. Lanson keeps its non-vintage bruts for a minimum of 3 years, its Extra Age cuvees for 7 to 8 years, and its vintage cuvees for 10 years. After the ageing period, the wines are disgorged and kept for a further 6 months in the cellars.
Lanson champagnes are the fruit of centuries of tradition. Their quality stems from the combination of age-old methods with a continually fresh desire to create. Lanson owns 125 hectares of vineyard, as well as the prestigious Clos Lanson, a plot of just one hectare which dates to the 18th century and is the only remaining vineyard within the walled city of Reims.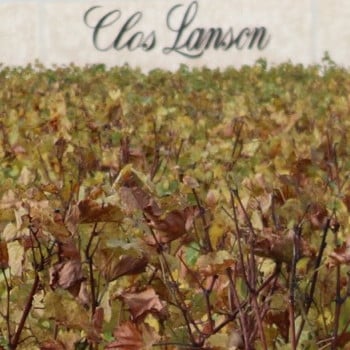 Clos Lanson is a blanc de blancs Champagne. The term blanc de blancs refers to Champagnes made solely from Chardonnay. With a limited production and vintage release the chance to taste this amazing wine is very rare.
Amongst all Grande Marques Champagnes, Lanson is unique in one aspect of its style of production, which is that it avoids malolactic fermentation keeping their wines crisp and refreshing. This decision guarantees the freshness and optimal development of the wines' flavours, allowing vintages to mature fully.
If there is one Non-vintage Brut champagne that is appreciated everywhere, it is surely Lanson Black Label, a great classic that embodies the ideas and the character of a great House. An impressive range of 40 to 50 crus are blended together to form this Brut Champagne. They are vinified separately to provide the cellar master with an exceptional choice of aromas, thus guaranteeing the consistent Lanson style.
Our range of non-vintage and vintage brut and rose Lanson Champagne gifts are a great choice for special occasions like Christmas, birthdays, wedding anniversaries and to say congratulations.
We offer a range of delivery services throughout the UK, including free next day delivery in London. Send a bottle of Lanson from our range of gift boxes and baskets, we'll ensure your beautiful gift is hand-packed and delivered on time.