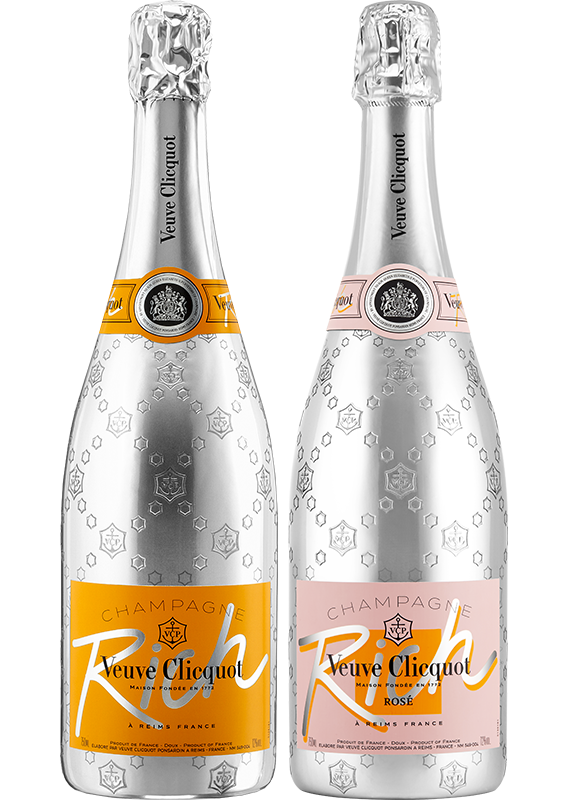 Created expressly for mixology, Veuve Clicquot Rich is our most versatile Champagne designed to allow anyone to create their own playful drinking experience.
In the history of Champagne, wines that were blended for greater sweetness were customarily described as "rich".
Even the 1840s bottles of Veuve Clicquot found recently in the Aland Islands have over 150 grams per liter of sugar.
Historically in Russia, consumers would add sugar to their champagne, thus adding a personal touch to their wine.
Today Veuve Clicquot propels this tradition into the contemporary era with RICH, a champagne dedicated to mixology.
Bringing a cocktail spirit to a House already known for audacity and innovation, Veuve Clicquot RICH is an invitation to enrich the tasting experience with The Clicquot twist.
Veuve Clicquot RICH is a versatile blend that can be combined with a huge host of different ingredients. However, there are some options which are particularly suited to bringing out the wine's own native notes.
These include: Grapefruit, Pineapple, Cucumber, Celery, Peppers and Tea.
View our range of Veuve Clicquot Gifts.