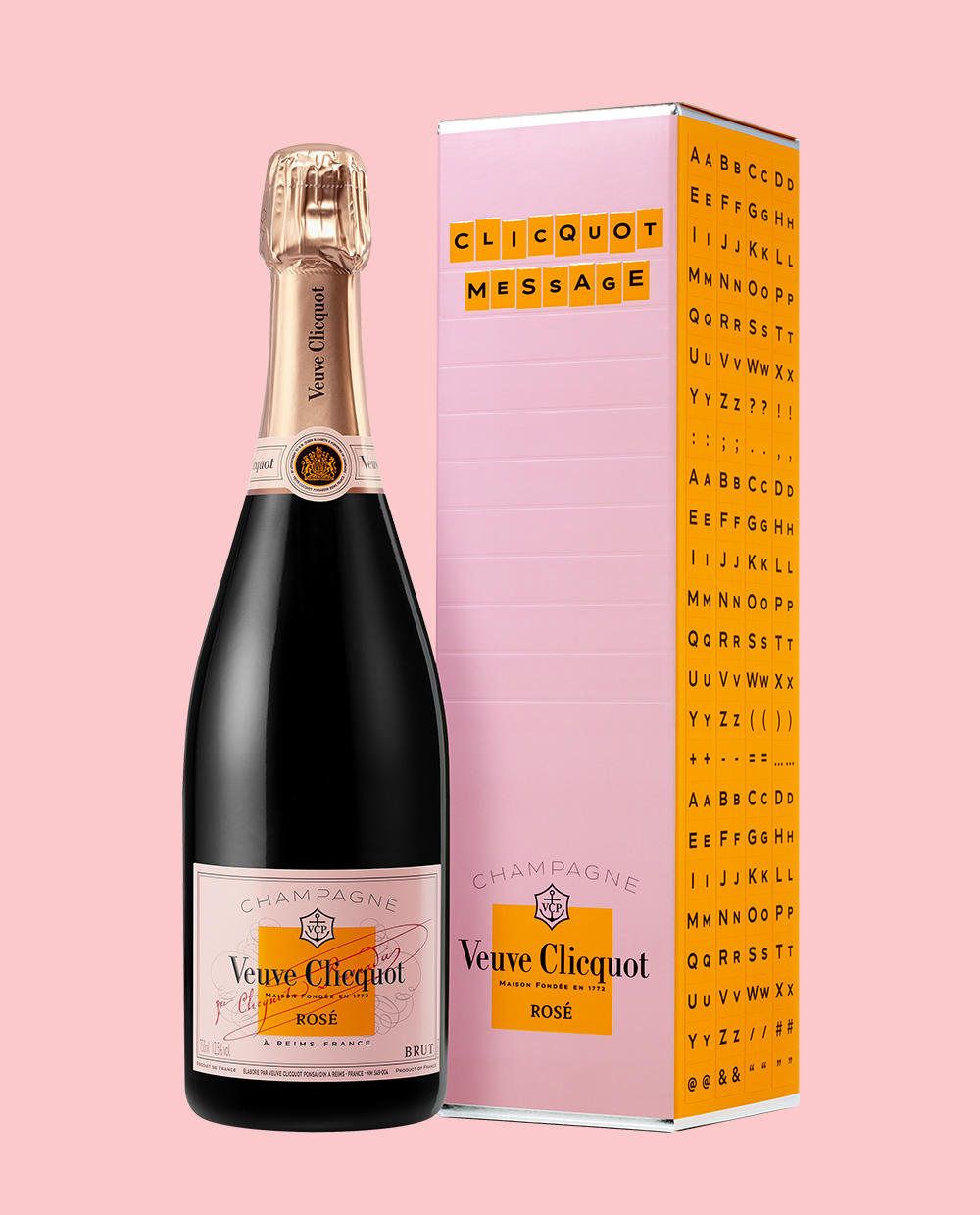 Say what you want, but say it every time with champagne! Now, you can personalize a Rosé champagne gift box with your own note, selecting the sticker letters to affix a personalized message.
Completely original and entirely thoughtful, the possibilities and occasions to gift it are endless: dinners, holidays, birthdays, everyday…this is the new go-to gift, so say goodbye to the greeting card forever!
Madame Clicquot created the first blended Rosé in 1818 by adding some red wine to Yellow Label champagne. The result was Veuve Clicquot Rosé, a fruity and full-bodied expression of the Veuve Clicquot style.
Made using 50 to 60 different crus, the cuvee is based on Brut Yellow Label's traditional blend, 44 to 48 % Pinot Noir, 13 to 18 % Meunier, 25 to 29 % Chardonnay.
The blend draws on a particularly high percentage of reserve wines originating from several harvests (usually 5 or 6): from 25 to 35%, sometimes as much as 40% to ensure the consistency of the House style.
This blend is completed with 12% of red wines using red grapes specially raised and selected to give a marvellous balance to this rosé.
Part of Veuve Clicquot's 'Say it with Clicquot' range, the Message Box is a fantastic way to personalise this gift.
View our range of Veuve Clicquot Rose Gifts.