Absolut Vodka Gift Sets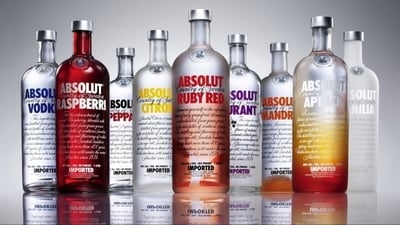 Sparkling Direct are UK suppliers of Absolut Vodka. Providing a next day delivery service for all vodka gifts ordered before 4pm Monday to Firday. Saturday and Sunday deliveries can also be arranged.
Select from a Single Bottle of Absolut Vodka for delivery or choose from our gift sets with chocolates etc..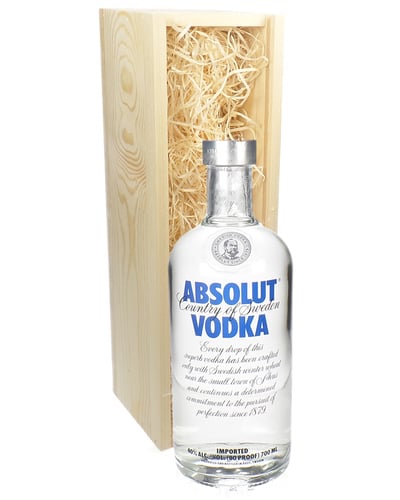 Absolut Vodka was first launched in New York in 1979. It soon became the talk of the town, in the US and eventually of the world.
Absolut Vodka is a Swedish vodka made exclusively from natural ingredients, and unlike some other vodkas, it doesn't contain any added sugar.
The main ingredients in Absolut Vodka are water and winter wheat. Winter wheat differs from other crops: it's sown in fall, and harvested the next one. Days in between it grows under the Swedish snow developing its hard grain. Also, the use of fertilizers is minimized.
Absolut produce a range of flavoured vodkas the current flavours include; Peppar, Citron (lemon), Kurant (blackcurrant), Mandrin, Vanilia, Acai Berri, Raspberri (Raspberry), Apeach (peach), Mango, Pears, Wild Tea, Apple, Grape, Cherrys (cherry), Hibiskus and Cilantro.
At Sparkling Direct we can personalise your Absolut Vodka gift with a message. Its simple to create your personal message online during the checkout process and it will be printed onto a gift card then inserted with your gift box.
Click here for further details or to buy one of our Absolut Vodka Gift Sets